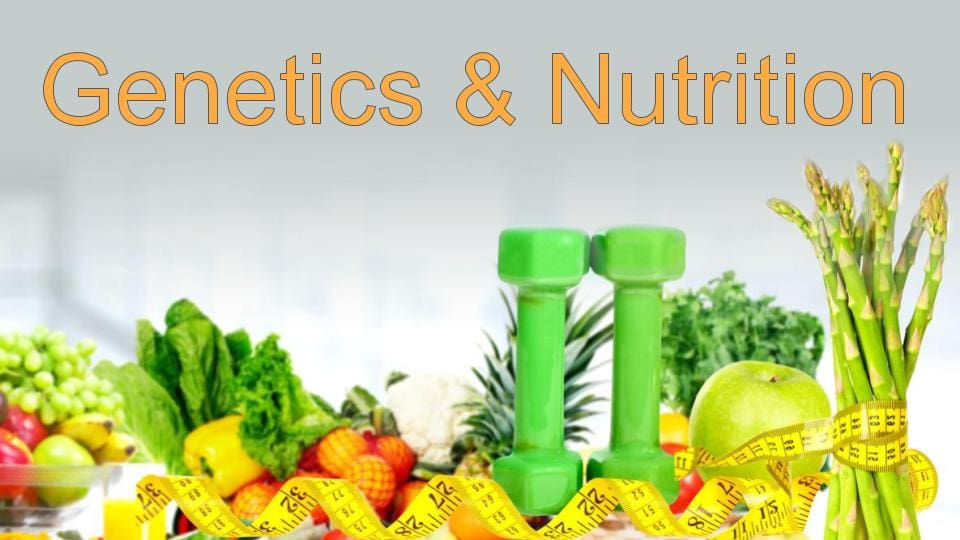 Health & Wellness: Genetics and Nutrition Part 3 of 4
As previously discussed, our genes play a significant role in energy expenditure, appetite, and fat metabolism. Our genetics determine our susceptibility to obesity when exposed to an unfavorable environment. Additionally, we are able to see how individuals will react to specific diets and exercises. We are able to use genetic testing to see a genetic profile and create a cutting-edge, scientifically-backed, and effective weight loss plans for each patient. 
This is part 3 out of 4 in a series of articles discussing the genes we look at in the DNA diet test.
For part one, click here.
For part two, click here. 
The genetic test we use is DNA Diet from DNA Life. A sample report is shown below:
Genes
TNFA is a proinflammatory cytokine that is released by macrophages and adipocytes. This is a very important factor as it can alter the body's glucose and has been directly linked to obesity-related insulin resistance. 
Insulin is the hormone that helps control blood glucose levels and if there is not proper insulin, the body can suffer extreme consequences. The wild type, GG shows no impact, the GA heterozygote shows a low impact and the AA homozygote shows a moderate impact. 
In this case, the A allele is the risk allele. It has been associated with chronic inflammation, obesity, and insulin resistance. For those who have this allele, we want to control inflammation as much as possible. This meaning they should incorporate exercise as well as a low glycemic diet while taking healthy omega 3 supplements. For more information, please refer to GeneCards, The Human Gene DataBase. 
Although this deals with midbrain dopamine, it has a large factor on weight and dietary components. The reason is that it plays a role in addiction and normal eating behaviors, both of which are involved in reward processing. This gene has been linked to alcoholism and other active behaviors such as overeating. 
With this SNP, the wildtype is CC and has no impact. The TT is homozygote and has a high impact and the heterozygote is TC and has a moderate impact. The T allele has been linked to obesity, cravings, and reward-seeking behaviors. When high-fat foods are consumed it increases the dopamine concentrations, activating the dopaminergic reward pathways of the brain. 
Those who have the T allele should avoid high-sugar foods and reduce their overall carbohydrate intake. For more information, please refer to GeneCards, The Human Gene DataBase. 
There have been studies done that proved that 33% of intensity ratings for a supra-threshold sweet solution was linked to genetics in twin studies. Additionally, there was a 53% variance in the frequency of use of sweet foods. 
Food is important to sustain life but the taste is what matters when you get down to it. The TAS1R2 is a sweet taste receptor and contributes to sugar consumption. This is present in tissues such as the tongue, palate, gastrointestinal tract, pancreases, and even the hypothalamus. The high impact is wildtype, AA. The heterozygote AG has a moderate impact and the homozygous GG has no impact. 
Those who have an A allele need to be cautious of their consumption of high-carbohydrate meals and foods. For more information, please refer to GeneCards, The Human Gene DataBase. 
This is a member of the glucose transport family. This is important because it deals with the glucose-induced insulin section. If there is a low glucose sensor, there will be a failure to control the response to glucose. 
The wildtype is CC and shows no impact. Heterozygote is CT and shows a moderate impact, and TT is homozygous and shows a high impact. In this case, the T allele is the one holding the risk factor. 
Those with a T allele showed to intake more sugary foods, leading to an increased risk of developing type 2 diabetes. For those who have the T allele, it is best to decrease carbohydrates to better manage blood glucose levels. For more information, please refer to GeneCards, The Human Gene DataBase. 
This is expressed in adipose tissues and is an effective insulin sensitizer. This helps regulate glucose by promoting lipid oxidation in the muscles and liver. A common chronic health condition we see with these SNPs is metabolic syndrome and inflammation. 
The wild type is GG and shows a moderate impact. The Heterozygote is GA and shows a low impact while the homozygote is AA and shows a moderate impact as well. 
For those who have the A allele, they need to maintain a healthy BMI. This includes consuming a diet that is high in mono-unsaturated fatty acids and taking good quality omega 3 fatty acids. Those who have the GG allele should manage their BMI with a low-calorie diet and be careful of metabolic syndrome. For more information, please refer to GeneCards, The Human Gene DataBase. 
Similar to the previous articles, our genetics play a significant role in how we break down and metabolize the foods we eat. We need to first understand what genetic variation we are dealing with and then make a plan that goes along with our specific needs. 
As we know, food consumption impacts our health throughout our entire life. With an unhealthy diet, turning on and off genetic risk factors, it becomes unhealthy and is a major risk factor for chronic health conditions. Nutrition-related conditions are often encountered and identified by chiropractors where musculoskeletal and inflammation is the origin. For more on nutrition and chiropractic treatment, please read this study:
The Use of Nutritional Guidance Within Chiropractic Patient Management: A Survey of 333 Chiropractors From the ACORN Practice-Based Research Network
If you are curious about your health, start by taking this metabolic form:
The more you know about your genetic makeup, the better we are able to create a personalized plan for you. Personalized medicine is the way of the future and helps us to better understand your response and impact to specific treatments. -Kenna Vaughn, Senior Health Coach 
References:
Lee MK, Amorin-Woods L, Cascioli V, Adams J. The use of nutritional guidance within chiropractic patient management: a survey of 333 chiropractors from the ACORN practice-based research network. Chiropr Man Therap. 2018;26:7. Published 2018 Feb 20. doi:10.1186/s12998-018-0175-1
The scope of our information is limited to chiropractic, musculoskeletal, physical medicines, wellness, and sensitive health issues and/or functional medicine articles, topics, and discussions. We use functional health & wellness protocols to treat and support care for injuries or disorders of the musculoskeletal system. Our posts, topics, subjects and insights cover clinical matters, issues, and topics that relate and support directly or indirectly our clinical scope of practice.* Our office has made a reasonable attempt to provide supportive citations and has identified the relevant research study or studies supporting our posts. We also make copies of supporting research studies available to the board and or the public upon request. We understand that we cover matters that require additional explanation as how it may assist in a particular care plan or treatment protocol; therefore, to further discuss the subject matter above, please feel free to ask Dr. Alex Jimenez or contact us at 915-850-0900 <tel:9158500900>. The provider(s) Licensed in Texas& New Mexico
What's your reaction?