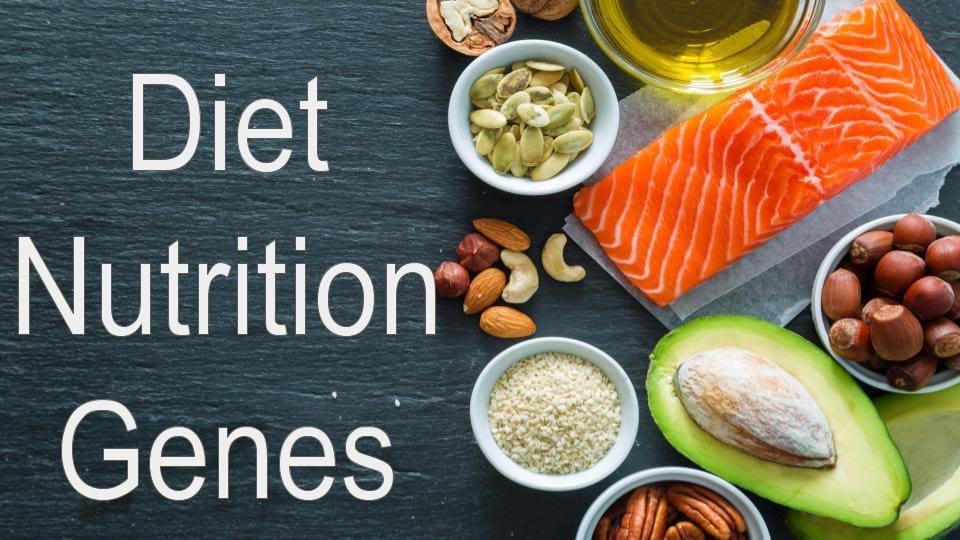 Health & Wellness: Genetics and Nutrition Part 1 of 4
Our genes play a significant role in energy expenditure, appetite, and fat metabolism. This explains why two individuals doing the same diet can have drastically different results. The food we eat plays a significant factor in our overall health and wellbeing. Those who eat the standard American diet tend to be overweight, sick more often, have a poor immune system, and heavy inflammation, leading to chronic illness as they age. However, those who eat in favor of their genes and provide their body is organic nutrients have a lower BMI, reduced chance of cardiovascular issues, optimal body composition, and have more days of being active.
There are four levels of genetic contribution when it comes to obesity factors.
Genetic obesity 1-5%
Strong predisposition
Slight predisposition
Genetically resistant
The fact of the matter is, we live in an obese environment. The food that is readily available around us does not contribute to our micronutrients in the way that we need it to. We have the ability to genetically test individuals to see what diet is best for them based on their genetic predisposition and ultimately reduce their risk of inflammation, joint pain, and long-term chronic illness. This series of articles will take you through the genes we test, their impact, and diet recommendations based on the results.
The genetic test we use is DNA Diet from DNA Life. A sample report is shown below:
Genes
This is a part of the fatty-acid binding proteins. It binds long-chain fatty acids and participates in the uptake, transport, and metabolism. The SNPs influence fat intake by causing treating the binding of the fatty acids. These are released in the Einstein from dietary fat consumption and leads to higher absorption of fat.
The wild type is GG and has no impact. The Heterozygote is GA and has a moderate impact. Homozygote is AA and has a moderate impact as well. For those who have the A allele, it is associated with obesity, elevated BMI, increased abdominal fat, insulin resistance, and higher insulin levels. These carriers have greater fat absorption.
As a recommendation, those who have the A allele have a better chance at improving their weight management by reducing their intake of saturated fat to less than 7% of their total energy and avoiding trans-fats altogether. It is best to take a high-quality omega-3 fatty acid to provide the body with the healthy fat it needs to properly function while avoiding high carbohydrate intake.
Additionally, it is critical for these individuals to exercise. If they do not exercise, they are prone to inflammation. Exercise is more beneficial for the body and for blood glucose levels than any diet or food out there. Plants that are rich in protein will help this individual as wells as making sure the food they eat is non-processed and high in fiber. For more information, refer to GeneCards, The Human Gene DataBase.  
This is a lipid sensing factor that is known to help with energy, metabolic, lipid storage, lipid transport, and inflammation. This is regularly expressed in the human fat cells and specific genes can increase the formation of fat cells. With this SNP, we see extra fat gains from those who have the G allele.
The wild type is CC, meaning there is no impact. The CG heterozygote and the GG homozygote both have a moderate impact. With the G allele, we see an impaired transactional activity, leading to higher obesity risk.
As a recommendation, those who have the G allele need to be cautious of their total caloric load while maintaining healthy physical activity. It was studied that those who have the risk allele (G), do best with a diet that has high poly-unsaturated fat to saturated fat ratio. For more information, refer to GeneCards, The Human GeneDataBase.
Involved in energy expenditure, this is strongly activated by adrenaline (a hormone and neurotransmitter). This receptor protein helps with expenditure regulation through stimulating thermogenesis and lipid metabolism in adipose tissue. In this SNP, if a G allele is carried, it overrides everything.
the wildtype, GG, has a moderate impact. The heterozygote GA has a moderate impact and the homozygote AA has no impact. The G allele is the one that has been associated with obesity and has a tendency to cause individuals to "yo-yo" with their weight. This meaning that they gain and lose weight in a slow manner. Additionally, they are less able to mobilize fat stores in response to exercise.
Considering the above information, it is critical these individuals exercise as they are less able to mobilize fat stores. They need to be exercising for 150 minutes a week at the minimum. For these individuals, watching carbohydrate intake has also been proven to be beneficial. For more information, please refer to GeneCards, The Human Gene DataBase. 
This is the second most abundant in HDL and plays a complex in lipoprotein metabolism, insulin resistance, and obesity. In this case, it is best to have the wildtype as that shows no impact (TT).
As mentioned, the wild type is TT and shows no impact. The Heterozygote is TC and shows a low impact. Homozygote CC shows a moderate impact. The CC allele has a 30% drop in transcription activity leading to higher obesity risks and a higher increase of fat. This gene may also play a role in insulin resistance and diabetes.
These individuals need to move. Exercise is so important, even if they do not want to. Additionally, they should watch the amount of fat they intake and be careful when it comes to long-chain fatty acids. For more information, please refer to GeneCards, The Human Gene DataBase. 
This is a gene that encodes a transition factor that regulates blood glucose. This influences both insulin secretion and insulin sensitivity. Those who have this SNP are more likely to develop type 2 diabetes. It is stimulated by more fat cells and may contribute to larger body composition through appetite and insulin signaling. It is produced in the small intestine in response to food (proteins and fats) and is expressed in fats that hold toxins.
The wild type CC has no impact. The Heterozygote CT has a moderate impact and the homozygote TT has a high impact. The individuals who have a T allele have a higher BMI and a harder time preventing weight gain. With this gene, it is best to have long-term diet and lifestyle changes to best manage weight and blood glucose. Exercise paired with a low glycaemic load diet will help to manage insulin levels. For more information, please refer to GeneCards, The Human Gene DataBase.
In the next section, Health & Wellness: Genetics and Nutrition Part 2 of 4 we will discuss more genes that have an impact on health and dietary factors. It is clear that the best way to achieve optimal health is with personalized medicine. Personalized medicine takes out the guesswork and allows us to construct a plan that is triggered towards your best health.
If you are curious about your health, start by taking this metabolic form:
Chiropractors have been using dietary methods to help treat patients' chronic conditions and inflammatory conditions for many years. It greatly improves the patient's health and is a valuable tool in creating a positive impact on systemic inflammation. Using genetic-based tests, this is becoming more available and more specific to better help each patient. For more information, please see the study below:
Nutritional counseling in the chiropractic practice: a survey of New York practitioners 
I highly recommend genetic testing. It is the closest thing we have to truly understand what is happening inside your body. It allows us to save so much time by not guessing and trying different nutritional approaches but showing us your genetic makeup and what you will respond best to. The end goal is optimal health and decreased inflammation, with genetic testing this is becoming a reality. -Kenna Vaughn, Senior Health Coach 
References:
Holtzman, D., & Burke, J. (2007). Nutritional counseling in the chiropractic practice: a survey of New York practitioners. Journal of chiropractic medicine, 6(1), 27–31. https://doi.org/10.1016/j.jcme.2007.02.008
The scope of our information is limited to chiropractic, musculoskeletal, physical medicines, wellness, and sensitive health issues and/or functional medicine articles, topics, and discussions. We use functional health & wellness protocols to treat and support care for injuries or disorders of the musculoskeletal system. Our posts, topics, subjects and insights cover clinical matters, issues, and topics that relate and support directly or indirectly our clinical scope of practice.* Our office has made a reasonable attempt to provide supportive citations and has identified the relevant research study or studies supporting our posts. We also make copies of supporting research studies available to the board and or the public upon request. We understand that we cover matters that require additional explanation as how it may assist in a particular care plan or treatment protocol; therefore, to further discuss the subject matter above, please feel free to ask Dr. Alex Jimenez or contact us at 915-850-0900 <tel:9158500900>. The provider(s) Licensed in Texas*& New Mexico*
What's your reaction?