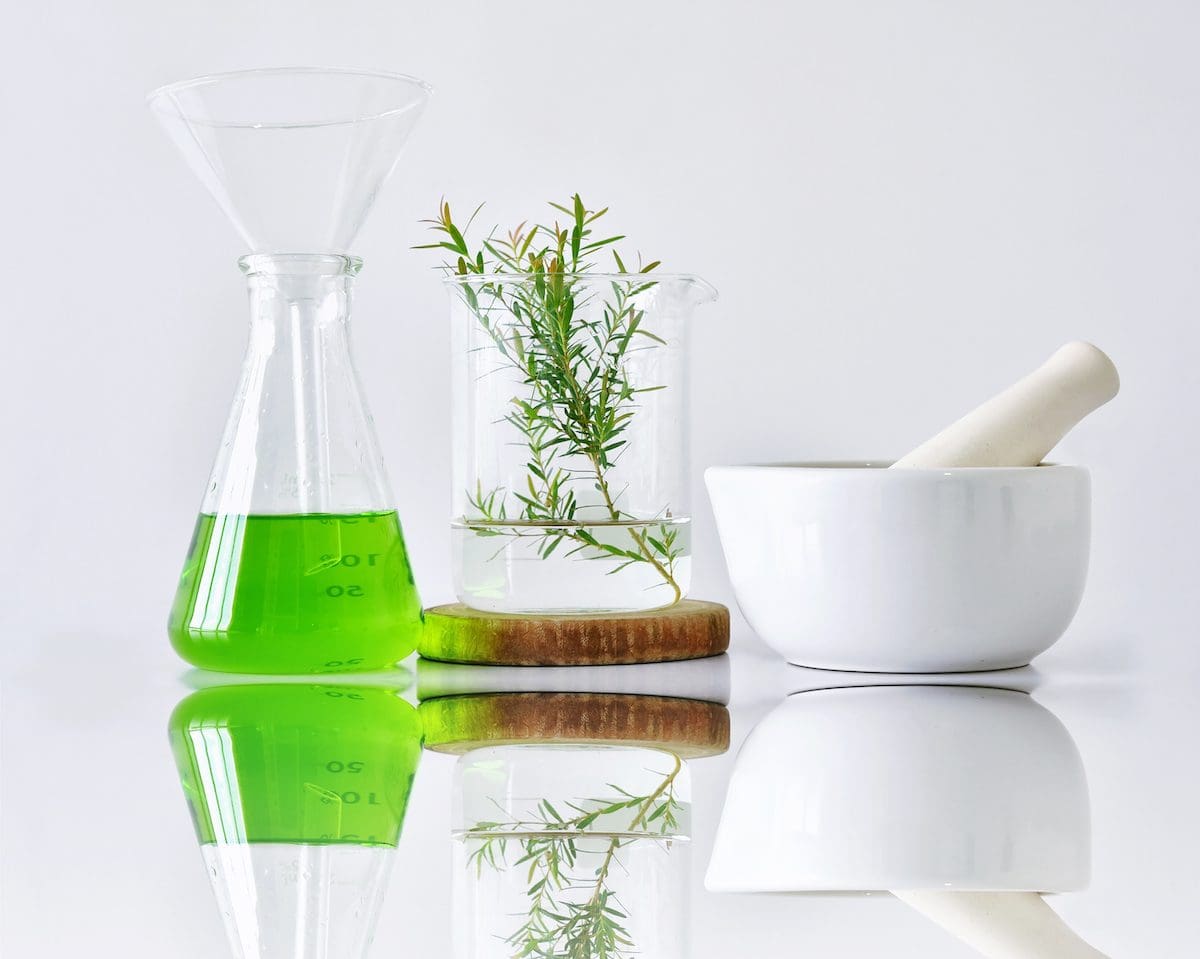 Controlling Glucose with Boswellia Supplements
Monitoring and control of glucose levels are imperative to the treatment plan of metabolic diseases. Conditions like Type 2 Diabetes Mellitus and metabolic syndrome are distressing pathologies extended all around the world. Despite the in-depth recognition and research on these pathologies, new factors involving oxidative stress and inflammation are associated with the condition. However, new findings and new factors should be addressed by different approaches, like botanical supplements.
The treatment of DM and other metabolic conditions has a big spectrum, including the botanical approach. The botanical treatment applied to DM has been studied in-depth through many decades ago. Nevertheless, the specific actions and benefits are now more available than ever through supplementation.
Botanical extracts
Berberine, Hintonia latiflora extract, and the Boswellia species have been applied and studied in metabolic conditions. Multiple reviews and vast research studies support Their botanical beneficial effects.
Overview of metabolic conditions
Over the last century, new studies linking botanical components with beneficial impacts on metabolic factors influence how these conditions should be treated. Overall, the impact of oxidative stress in metabolic disorders causes insulin activity, contributing to reactive oxygen species (ROS). Furthermore, affect pancreatic B-cells, leading to a reduction in insulin release. Also, insulin signaling pathways like NF-KB and PKC interfere with ROS.
On the other hand, proinflammatory cytokines can influence insulin resistance. In essence, cytokines like IL-6 and TNF-a have over insulin signaling pathways, and B-cells islets affect insulin sensitivity and production, exacerbating DM's effects.
Boswellia
Boswellia genus contains 25 different species, and it belongs to the family Burseraceae. This tree reaches a height of 4 to 5 m and a circumference of 2.4 m (average 1.5 m). The branches of the tree turn into an ashy color. This is when the reaping is easily done. Furthermore, when the branches are cut our peeled, they release white or yellow oleoresin.
The oleoresin contains around 200 phytochemicals and is made by mucus, pure resin, and essential oil. However, the essential oil can change depending on the species, harvest condition, and geographic area, being the B-boswellic acid (Bas) the main constituent.
Acid composition of Bas:
α- and β-BA (10 to 21%)
acetylated α- and β-BA (0.05–6%)
11-keto- β-boswellic acid (KBA, 2.5 to 7.5%)
3-O-acetyl-11- keto-β-boswellic acid (AKBA, 0.1– 3%)
Besides, the Boswellia gum portion contains pentose and hexose sugar, plus oxidation and digestive enzymes.
Beneficial effects of Boswellia
Hypoglycemic effect: The intervention with B. serrata influenced antidiabetic activities regulating the hepatic gluconeogenesis, pyruvate carboxylase, and phosphoenolpyruvate carboxykinase.
Most of the reported studies are performed in mice. Recently, treatment with KBA and AKBA resulted in a significant pro-inflammatory and anti-inflammatory cytokine decrease. However, these mice studies were applied in humans with T2DM, resulting in decreased fasting blood glucose and insulin levels. Furthermore, the treatment with 900mg of B. serrata in diabetic patients resulted in improvements in HDL levels, decreased cholesterol, and LDL levels.
B.glabra
Another Boswellia species, B. glabra, was administered to patients with T2DM over the course of 28 days. The findings showed a reduction in cholesterol, creatinine, triglyceride, serum glucose, and urea levels. In another study, B. glabra showed a capacity to increase the synthesis of secretory granules in B-cells. Therefore, resulting in increased pancreatic enzyme production, making it easy to maintain within range glucose levels.
KBA and AKBA
Studies performed with T1DM patients showed that the KBA and AKBA supplementation resulted in suppressing pro-inflammatory cytokines. The suppression of interleukin (IL)-1A, IL-1B, IL-2, IL-6, interferon (IFN)-γ, TNF-α, granulocyte colony-stimulating factor (G-CSF), and granulocyte/macrophage colony-stimulating factor (GM-CSF), ultimately leads to a pancreatic islet tissue protection.
B.carterii
In research carried with induced T1DM mice, B.carterii,  a Boswellian oleo-gum resin, showed excellent results. This study reported a B-cell regeneration and increased serum insulin levels, resulting in increased glycogenesis and declining glycogenolysis. Of course, these are only positive results considering that the study was performed with T1DM pathophysiology in mind.
Compared to the control group, the ingestion of 3g of B. serrata/1L of drinking water resulted in reduced glucose levels.
Overall, the protective effects that Boswellia species supplementation exerts on glycemic control rely upon reducing pancreatic B-cells atrophy. The anti-inflammatory and immune-modulatory effects ultimately result in the suppression of a vast number of cellular pathways that could potentially harm insulin receptors. Therefore, by protecting, regenerating the B-cells from Langerhans islets, and decreasing the metabolic markers, Boswellia supplementation has been able to earn a spot on T1Dm and T2DM natural treatment. Also, its effects on glucose levels enhancement are accompanied by a low complication rate. The WHO has recently recognized them as natural support in the treatment of metabolic conditions.

Gene juice

Rinse, cut, and chop

1 cup honeydew melons
3 cups spinach
3 cups Swiss chard
1 bunch cilantro
1-inch knob of ginger
2 Tbs of turmeric powder

Supplementation: most of the studies describe a 900mg capsule supplementation and 3g of Boswellia oil diluted in water, which you can add to your smoothies or juices.

-Ana Paola Rodríguez Arciniega. Master in Clinical Nutrition
References
Ahangarpour A, Heidari H, Fatemeh RA, et al. Effect of Boswellia serrata supplementation on blood lipid, hepatic enzymes, and fructosamine levels in type2 diabetic patients. J Diabetes Metab Disord. 2014;13:29.
Ahangarpour A, Akbari Fatemeh Ramezani A, Heidari H, et al. The effect of Boswellia serrata on blood glucose, insulin level, and insulin resistance in type 2 diabetic patients. Daneshvar Med. 2013;20:11–18.
Shehata AM, Quintanilla-Fend L, Bettio S, Jauch J, Scior T, Scherbaum WA, et al. 11-Keto-b-boswellic acids prevent the development of autoimmune reactions, insulitis and reduce hyperglycemia during induction of multiple low-dose streptozotocin (MLD-STZ) diabetes in mice. Horm Metab Res 2015; 47: 463- 469.
Mahdian, Davood, et al. Effect of Boswellia species on the metabolic syndrome: A review. Iranian Journal of Basic Medical Sciences 2020; 1374.
Additional Online Links & Resources (Available 24/7)


Online Appointments or Consultations:  https://bit.ly/Book-Online-Appointment
Online Physical Injury / Accident Intake Form: https://bit.ly/Fill-Out-Your-Online-History
Online Functional Medicine Assessment: https://bit.ly/functionmed
Dr. Alex Jimenez's Blog Post
Disclaimer
Our information scope is limited to chiropractic, musculoskeletal, physical medicines, wellness, sensitive health issues, functional medicine articles, topics, and discussions. We provide and present clinical collaboration with specialists from a wide array of disciplines. Each specialist is governed by their professional scope of practice and their jurisdiction of licensure. We use functional health & wellness protocols to treat and support care for the musculoskeletal system's injuries or disorders. Our posts, topics, subjects, and insights cover clinical matters, issues, and topics that relate and support, directly or indirectly, our clinical scope of practice.* Our office has made a reasonable attempt to provide supportive citations and has identified the relevant research study or studies supporting our posts. We also make copies of supporting research studies available to the board and or the public upon request. We understand that we cover matters that require an additional explanation of how it may assist in a particular care plan or treatment protocol; therefore, to further discuss the subject matter above, please feel free to ask Dr. Alex Jimenez or contact us 915-850-0900.  The provider(s) Licensed in Texas& New Mexico
What's your reaction?