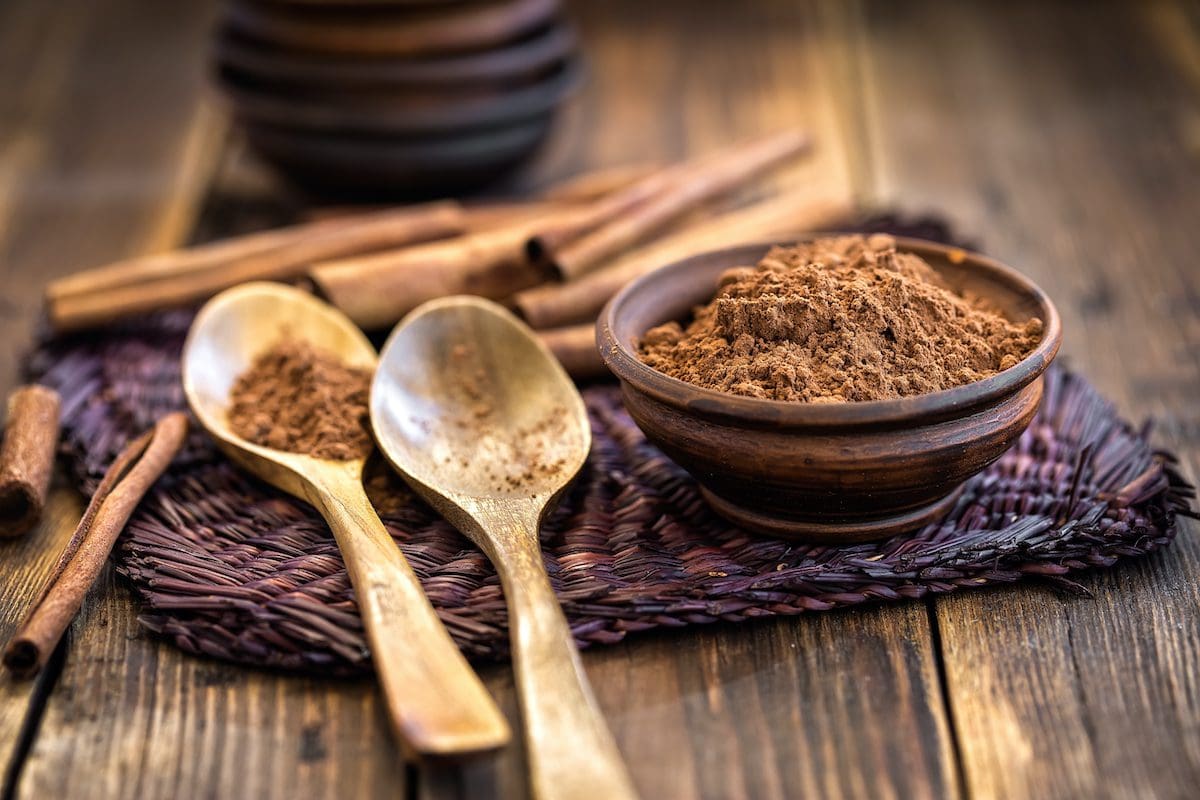 The Impact of Cinnamon
Several herbal species to treat the underlying causes of cardiometabolic disturbances with effective results have been used widely. Accordingly, cinnamon Verum (family Lauraceae) has been used worldwide to treat high blood pressure, plasma glucose, high blood lipid, and obesity with positive results. Also, it has been used accompanied by other herbs or plants as part of holistic protocols. Hence, allowing the combination of multiple antioxidants and anti-inflammatory agents to work together to achieve metabolic homeostasis.
In these last decades, the prevalence of cardiometabolic conditions, insulin resistance, and metabolic syndrome have taken a toll on the healthcare system. With cardiovascular disease being the most common cause of mortality in the United States, new treatments that can help with blood pressure maintenance and glucose level control are needed to assist the existing health protocols. Consequently, cinnamon and its active compounds are an essential part of these protocols due to its impact on health benefits.
What is cinnamon?
Commonly, we know cinnamon as a brown powder-like species that we found in local supermarkets and used to add flavor to sweets and spicy-up mid-eastern food recipes. Nevertheless, this ancient medicinal plant belongs to a small tropical tree, originated in Sri Lanka, East, and Middle Asia.
Hence, C. verum, being a tree, means that cinnamon can come from multiple parts of this plant. For example, leaves, bark, root bark, and fruits, providing a wide variety of components.
Parts of C. verum

Ingredients

Leaves
Eugenol: 70.00 to 95.00%

Bark
Cinnamaldehyde: 65.00 to 80.00%

Root Bark
Camphor: 60.00%

Fruit
trans-cinnamyl acetate 42.00 to 54.00%

Buds
Terpene hydrocarbons: 78.00%

alpha-Bergamotene: 27.38%

Flowers
(E)-cinnamyl acetate: 41.98%
trans-alpha-bergamotene: 7.97%
Traditional medicine applications:
In traditional medicine, cinnamon has been used to treat sore pain and dental problem. Cinnamon is used as an antitussive, antimicrobial, anti-inflammatory, antioxidant, anti-fungal, and antiarthritis agent. On the other hand, and adding to the beneficial application of cinnamon, the United States National Library of Medicine showed positive effects in the treatment on emesis, diarrhea, muscle cramps, flu, infections, and erectile dysfunction.
Insulinotropic effects
Cinnamon and its active components act as enhancers of the insulin-receptor-kinases and inhibit the enzyme that counteracts the insulin-receptor attachment. Also, one of the major water-soluble doubly-linked procyanidin type-A polymers in cinnamon upregulates glucose intake. Besides, it activates glycogen synthase, reduces glucose absorption in the small intestine by increasing glucosidase enzymes, and inhibiting intestinal ATPase.
In rats, intervened with aqueous cinnamon extract at doses of 30 and 300 mg/kg body for 3 weeks increased the insulin effect through glucose uptake in adipocytes. Besides, it induced glucose utilization, increased insulin-receptor substrate (IRS)-1 tyrosine phosphatase by increasing the phosphorous level, and upregulated the skeletal-muscle insulin receptors. The bioactive compound isolated from cinnamon, methyl hydroxychalcone polymer (MHCP), proved to stimulate the insulin receptors autophosphorylation on adipocytes.
Active compounds like cinnamaldehyde can improve glucose tolerance at a dose of 10mg/kg in rats. This finding was compared to the results acquired with a glibenclamide treatment. Similar to glibenclamine, cinnamaldehyde can up-regulate the expression of insulin receptor genes via PPARy, and finally, the activation of AMPK, resulting in increased insulin sensitivity.
Lastly, the supplementation of 1g of cinnamon in 109 diabetic patients over the period of 3-months resulted in a lower hemoglobin A1c.
Antioxidant activity of C. verum
The active compounds related to the improvement of antioxidant enzyme activity are cinnamon oil and eugenol. Consequently, the supplementation of 75mg/kg in rats over a period of 4 weeks resulted in increased SOD, GPX, and CAT. Also, the up-regulation of antioxidant enzymes resulted in eliminating ROS and a lesser lipoperoxidation level, the measure by malondialdehyde (MDA).
Following this same idea, in vitro, and in vivo studies recognized that cinnamaldehyde was the most effective active compound to decrease MDA levels and increase GSH. Also, the cinnamaldehyde down-regulates the production of nitric oxide by decreasing iNOS.
Cinnamon's anti-inflammatory effects
As seen with other herbal supplements, cinnamon interacts with multiple pro-inflammatory pathways, intervening in synthesizing inflammatory cytokines such as IL-6 produced by adipocytes.
Multiple pathways have been studied. For example, the active compound 2'-hydroxy cinnamaldehyde isolated from C. cassia bark inhibited NO and nuclear factor Kappa B production. As a result, reduced levels of IL-8 expressed by Helicobacter pylori-infected cells were seen. Also, Tumor necrosis factor-α (TNFα) levels were decreased with aqueous extract of cinnamon in vivo and in vitro model of lipopolysaccharide-induced TNFα rising. Hence, proving that cinnamon can provide gastrointestinal epithelium protection.
Lastly, supplementation can improve metabolic markers such as triglycerides and HDL-c by inhibiting the hepatic HMG Co-A reductase enzyme. This is down-regulated by the antioxidant effects and the reduction of lipid peroxidation previously mentioned in this article. While most of the studies were performed in rats or dogs, cinnamon supplementation of 200mg/kg in humans over an 8-week period resulted in decreased serum levels of total cholesterol, LDL-c. It increased HDL-c level and HDL-c/LDL-c ratio as compared to the control group.
Body composition and cinnamon
The antioxidant and anti-inflammatory effects of cinnamon are important in weight reduction. However, tracking and maintaining body weight, fat mass, and lean muscle mass is part of a nutritional assessment. See below to learn how body composition can affect your inflammatory processes.
Insights:
The use of medicinal herbs and plants is well studied. The combination of several herbs and antioxidant vitamins (vitamin C and E) has proven to have an effective clinical application in improving metabolic markers. Nevertheless, these herbal and holistic protocols are not yet included in the treatment guidelines for CVD and Diabetes in the United States, and therefore should be taken with precaution. However, the clinical improvements and the methodological process of these studies provide a wide scope of knowledge about these active compounds' virtues. In addition to the benefits that cinnamon supplementation can provide to our patients, no complications have been reported with cinnamon usage. – Ana Paola Rodríguez Arciniega. Masters in clinical nutrition.
References
Mollazadeh, Hamid, and Hossein Hosseinzadeh. "Cinnamon effects on the metabolic syndrome: a review based on its mechanisms." Iranian journal of basic medical sciences vol. 19,12 (2016): 1258-1270. doi:10.22038/items.2016.7906
Talaei, Behrouz, et al. "Effects of cinnamon consumption on glycemic indicators, advanced glycation end products, and antioxidant status in type 2 diabetic patients." Nutrients 9.9 (2017): 991.
Additional Online Links & Resources (Available 24/7)


Online Appointments or Consultations:  https://bit.ly/Book-Online-Appointment
Online Physical Injury / Accident Intake Form: https://bit.ly/Fill-Out-Your-Online-History
Online Functional Medicine Assessment: https://bit.ly/functionmed
Disclaimer
The information herein is not intended to replace a one-on-one relationship with a qualified health care professional, licensed physician, and is not medical advice. We encourage you to make your own health care decisions based on your research and partnership with a qualified health care professional. Our information scope is limited to chiropractic, musculoskeletal, physical medicines, wellness, sensitive health issues, functional medicine articles, topics, and discussions. We provide and present clinical collaboration with specialists from a wide array of disciplines. Each specialist is governed by their professional scope of practice and their jurisdiction of licensure. We use functional health & wellness protocols to treat and support care for the musculoskeletal system's injuries or disorders. Our videos, posts, topics, subjects, and insights cover clinical matters, issues, and topics that relate and support, directly or indirectly, our clinical scope of practice.* Our office has made a reasonable attempt to provide supportive citations and has identified the relevant research study or studies supporting our posts. We provide copies of supporting research studies available to regulatory boards and the public upon request. We understand that we cover matters that require an additional explanation of how it may assist in a particular care plan or treatment protocol; therefore, to further discuss the subject matter above, please feel free to ask Dr. Alex Jimenez or contact us 915-850-0900.  Read More…
Dr. Alex Jimenez DC, MSACP, CCST, IFMCP*, CIFM*, CTG*
email: coach@elpasofunctionalmedicine.com
phone: 915-850-0900
Licensed in Texas & New Mexico
What's your reaction?