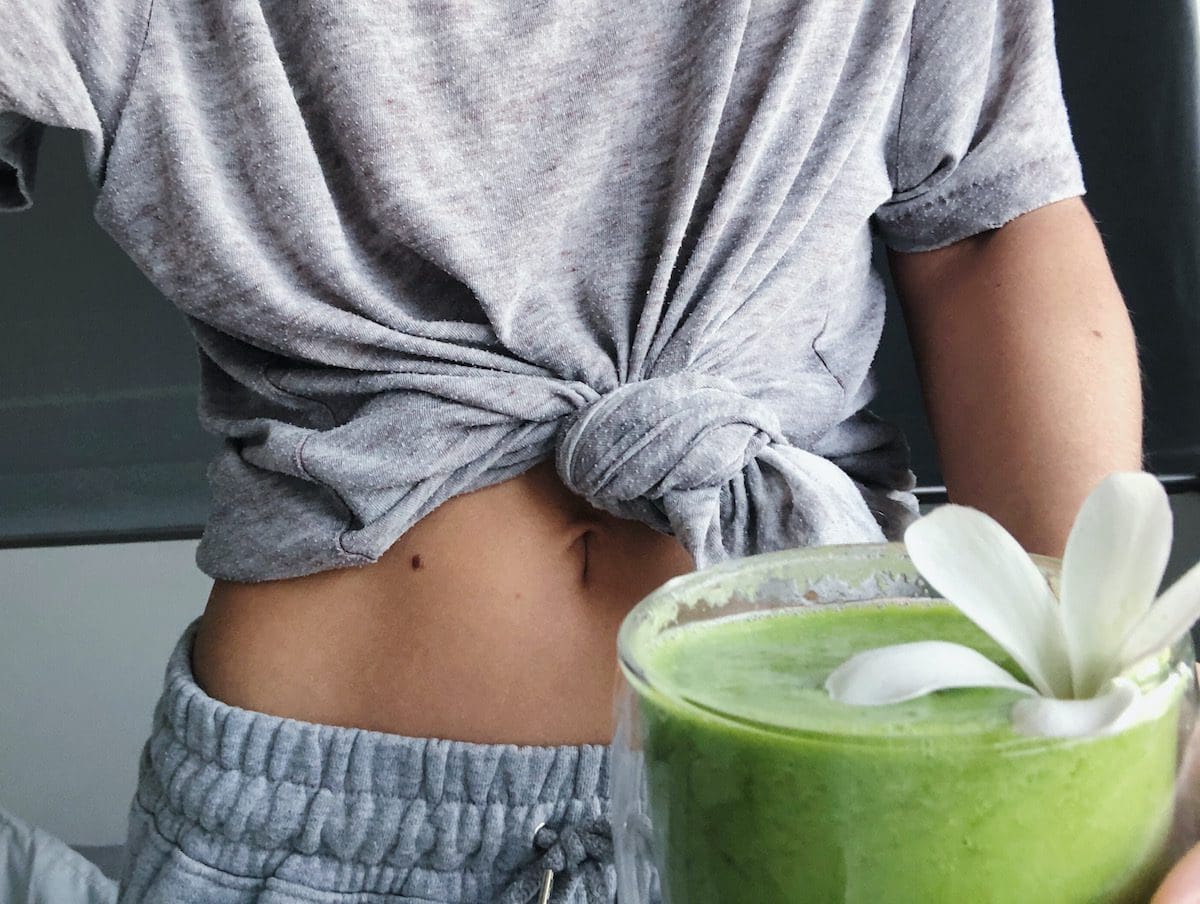 The Science Behind Nopal
Mexican traditional medicine has left empirical knowledge about herbs, plants, and barks to use in critical or chronic conditions. Nevertheless, all of this information passed through generations without scientific proof of such plants and herbs' functional mechanisms. Nopal (Opuntia Ficus Indica), also known as the prickly pear plant, has been used in Mexican medicine to treat diabetes. The science behind the benefits exerted with nopal ingestion has been recently reported. These benefits positively affected metabolic pathways and antioxidant outcomes provided by nopal ingestion have proven to regulate postprandial glucose in the diabetic population.
Bioactive properties of Nopal
Polyphenols: Polyphenol is a generic term that refers to more than 8000 compounds, and they can be divided into 4 main classes: flavonoids, phenolic acids, stilbenes, and finally lignan and suberin.
Flavonoids:   they interact with lipids, proteins, and glucose to inhibit their oxidation. Also, flavonoids are scavengers of free radicals, therefore resulting in antioxidant activity. Quercetin, a flavonoid, is known for its iron-chelating properties that can decrease lipid peroxidation. Besides, flavonoids can interact with the enzyme system and inhibit arachidonic acid production, therefore acting as anti-inflammatory and anti-thrombotic agents.
Carotenoids: in plants like nopal, the 3 main carotenoids are lutein, β-carotene, and α-cryptoxanthin. Due to their chemical structure, these carotenoids have highly efficient quench single oxygen molecules and ass peroxyl radicals. Therefore, they play an essential role in cell membrane protection against oxidative damage.
Betalains: Betalains are pigments mainly encountered in the peel or pulp of the prickly pear plant, with different concentrations depending on their color. These compounds can conjugate with imino-compounds or amino acids. Different betalains types were found in nopal:
Betalains in nopal
| | |
| --- | --- |
| Betain | Indicaxanthin |
| Gomphrenin I | Portulacaxanthin I |
| portulacaxanthin III | Muscaaurin |
| (S)-serine-betaxanthin | (S)-valine-betaxanthin |
| (S)-isoleucine-betaxanthin | (S)-Phenylalaine-betaxanthin |
| Vulgaxanthin I | Vulgaxanthin II |
| Vulgaxanthin IV | Miraxanthin II |
Betain and indicaxantin have easily donated their electrons in deficient concentrations, indicating a high antioxidant potency. They are both associated with lipid peroxidation inhibition, as well as heme decomposition and oxidation retardant.
Phytonutrients:
You might come to the realization that nopal is to slimy for you but you can find it in a powder presentation. If you rather have a different nutrient source or just a varied and nutritious intake of different foods, try this checklist.
Opuntia's micronutrient and fiber content
Opuntia's high vitamin content adds to the multiple health benefits provided by its intake. The most commonly reported vitamin content included:
| | |
| --- | --- |
| Ascorbic acid | α-Tocopherol |
| β-Tocopherol | γ-Tocopherol |
| σ-Tocopherol | Total tocopherols |
| Thiamine | Riboflavin |
| Niacin | Vitamin K1 |
However, the vitamin content varied between pulp, peel, and cladodes of the Opuntia's plant.
Besides, nopal is considered a rich magnesium and calcium source, providing 59 and 195.76mg/100g, respectively. Furthermore, this high amount of magnesium and calcium makes Opuntia Ficus useful in treating osteoporosis and cramps.
The prickly pear cladodes' fiber content makes it a good dietary fiber source, therefore providing great gastrointestinal benefits. O. ficus-indica pads have approximately 92% moisture content, 1–2% protein, and 0.8–3.3% pectin, a soluble fiber included in the 4–6% total fiber. Since O. ficus has a great variety of preparations, dried cladodes powder contains about 43% fiber, 28.5% of which is insoluble fiber. This allows the ionic exchange, absorption of bile acids, minerals, and vitamins, and the interaction with gut microbes, improving microbiome health.
Clinical Applications
The chemical action of the nutritional compounds found in O. ficus provides a multitude of health benefits. In Mexico and the world, O. ficus supplementation or dietary intake has been used as an intervention to treat type 2 diabetes, dyslipidemia, and comorbidities linked to high blood glucose.
Torres, et al. conducted a study that used 50g of steamed O. ficus on 14 patients with the previous T2DM diagnose, compared to 7 healthy individuals. The purpose of this study was to evaluate the metabolic effect of steamed nopal on postprandial peaks of glucose, insulin, GIP, and antioxidant activity after the consumption of a high-carbohydrate breakfast (HCB) or high-soy-protein breakfast (HSPB).
Consequently, this study concluded that the inclusion of 50gr of steamed nopal after an HCB breakfast in healthy controls reduced their postprandial glucose levels, 120mg/dL being the highest reported peak. On the other hand, the diabetes patients, intervened with HSPB with or without steamed nopal resulted in a lower postprandial blood glucose level (highest peak 126mg/dL) after 30, 45, 60, 90 and 120min after the meal.
Besides, when they measured insulin levels, no significant differences were found in the T2DM patient group. However, the healthy counterparts treated with an HSPB+nopal breakfast showed a significantly reduced postprandial insulin level.
There were no significant changes to be reported regarding glucose-dependent insulinotropic peptide (GIP) in T2DM, regardless of their treatment. Nevertheless, healthy patients had a significantly higher peak of GIP after 15 of consumption. However, this result was the same in the HSPB and HSPB+nopal groups.
Despite these findings, the postprandial antioxidant levels were higher in those groups treated with steamed nopal in both groups. Also, the study concluded that nopal should not be exclusively used to treat diabetes and its comorbidities. However, they proved that it confers protective antioxidant benefits that could help the diabetes medical treatment.
Body Composition & The Inbody Assessment
Our statistics are clear: diabetes is a quiet but rising epidemic. Over 29 million Americans have diabetes, and about 25% of these individuals aren't aware they have it. Plus, over a third of American adults—totaling over 80 million people—have prediabetes, a less severe condition that paves the way to diabetes. To that end, our Inbody Assessment assists us in diabetic evaluations. Below, in the "The Inbody Result Sheet" you can see how the data may be used in your case.
Insights
From the kitchen to your genes

There is something about Mexican grandmothers or "abues", as we call them, they make us eat and taste EVERYTHING. As a child, I was not fond of the slimy consistency of nopal salad, but 20 years later here I am, drinking nopal smoothies on a daily and filling my InstaPot with pricky pear to have my weekly nopal salad supply.

My grandma Gloria was diagnosed with diabetes since she was 35 years old. However, as a low-income single mother of 4, she had to make it work. Nopal is a very low-cost vegetable in Mexico, you can buy the cladodes in your nearest market, or reap them from your backyard like my abue used to (yes, like in the movies!). Actually, neglect is the right word to use when you "take care" or "cultivate" cacti, I personally have 1 baby cacti.

Nopal Salad

10 cladodes, big or small. Just dice them in little cubes for uniform cooking.
salt
1 cup of water
1 penny
½ onion, peeled, diced
1 tomato
lime
Serrano or jalapeño pepper (I guess you could use bell peppers if you find the other options too spicy for your taste. It's your kitchen!)

Dice the prickly pear cladodes in small pieces and put them in the InstaPot for 5 minutes in the high-pressure setting, vent closed. Don't forget to add the penny, my grandmother used this to make the nopal less slimy.

Take out the nopal from the InstaPot, drain it, and put half of it aside in a salad bowl. You can save the extra half as leftovers.

Add the diced onion, peppers, and tomato.

Add some lime juice over it, you can also add some olive oil or diced avocado.

If you choose to do it in a different pot, it might take around 20 minutes.

*Nopal is not everyone's cup of tea but there are multiple ways you can try it. I honestly think is the most valuable Mexican plant, and everyone should try it. While it might not be the cure of all illness it has a wide array of nutraceutical benefits.-Ana Paola Rodríguez Arciniega. Master in Clinical Nutrition
References
López-Romero, Patricia, et al. "The effect of nopal (Opuntia ficus indica) on postprandial blood glucose, incretins, and antioxidant activity in Mexican patients with type 2 diabetes after consumption of two different composition breakfasts." Journal of the Academy of Nutrition and Dietetics 114.11 (2014): 1811-1818.
Slimen, Imen Belhadj, Taha Najar, and Manef Abderrabba. "Opuntia ficus-indica as a source of bioactive and nutritional phytochemicals." Journal of Food and Nutrition Sciences 4.6 (2016): 162-169.

Additional Online Links & Resources (Available 24/7)


Online Appointments or Consultations:  https://bit.ly/Book-Online-Appointment
Online Physical Injury / Accident Intake Form: https://bit.ly/Fill-Out-Your-Online-History
Online Functional Medicine Assessment: https://bit.ly/functionmed
Disclaimer
The information herein is not intended to replace a one-on-one relationship with a qualified health care professional, licensed physician, and is not medical advice. We encourage you to make your own health care decisions based on your research and partnership with a qualified health care professional. Our information scope is limited to chiropractic, musculoskeletal, physical medicines, wellness, sensitive health issues, functional medicine articles, topics, and discussions. We provide and present clinical collaboration with specialists from a wide array of disciplines. Each specialist is governed by their professional scope of practice and their jurisdiction of licensure. We use functional health & wellness protocols to treat and support care for the musculoskeletal system's injuries or disorders. Our videos, posts, topics, subjects, and insights cover clinical matters, issues, and topics that relate and support, directly or indirectly, our clinical scope of practice.* Our office has made a reasonable attempt to provide supportive citations and has identified the relevant research study or studies supporting our posts. We provide copies of supporting research studies available to regulatory boards and the public upon request. We understand that we cover matters that require an additional explanation of how it may assist in a particular care plan or treatment protocol; therefore, to further discuss the subject matter above, please feel free to ask Dr. Alex Jimenez or contact us 915-850-0900.  Read More…
Dr. Alex Jimenez DC, MSACP, CCST, IFMCP*, CIFM*, CTG*
email: coach@elpasofunctionalmedicine.com
phone: 915-850-0900
Licensed in Texas & New Mexico
What's your reaction?