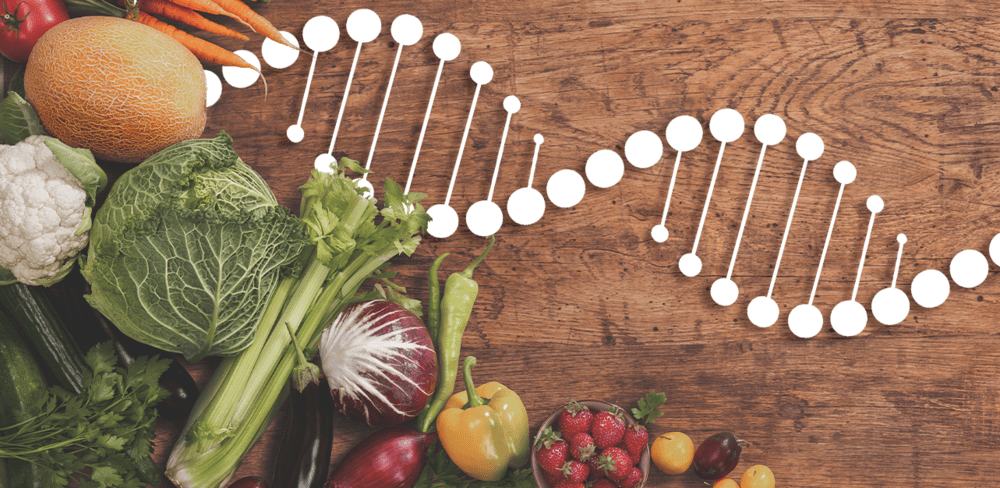 Health & Wellness: Genetics and Nutrition Part 4 of 4
In the previous articles, Health & Wellness: Genetics and Nutrition Part 1, Part 2, and Part 3, the test DNA Diet from DNA has been reviewed and genetic variations have been discussed. Nutrition is one of the most important aspects of life. Everyone eats at least one time a day and how we digest, taste, break down, and utilize that food is where our genetics come into play. Once we receive the test results from a patient, we review the genetic factors and predisposition they have. This allows us to create a science-baked personalized medicine program. This includes diet suggestions along with supplements. However, there are three potential diets that we recommend the most. Mediterranean, Low Carbohydrate, and Low Fat. 
A sample of the DNA Diet test from DNA Life is shown below:
Genes 
The last of the genes that have yet to be discussed is the uncoupling proteins. UCP 1, UCP 2, and UCP 3. These proteins are located in the mitochondrial intermembrane and allow protons to re-enter the mitochondrial matrix. They uncouple the connection between oxidative metabolism and energy, releasing energy as heat.  Uncoupling proteins are important as they help with energy homeostasis. Although these proteins all have similar structures, they are each expressed in different tissues throughout the body. 
Uncoupling protein 1 is largely found in brown adipose tissue and provides the main function of thermogenesis and energy homeostasis. Additionally, uncoupling protein 1 reduces reactive oxygen specifies found in the mitochondria. There have been cases where UCP1 has been found in other tissues as well including the skeletal muscle and retinal cells. 
AA, the wild type has no impact. The heterozygote AG has a low impact and the homozygote GG has a moderate impact. We see the G allele is the risk factor for UCP1 and it leads to decreased mRNA expression. This often leads to higher BMI and weight gain. For those who have the G allele, we recommend a hypocaloric diet, a higher intensity exercise routine, or interval training. For more information on UCP 1, please refer to GeneCards, The Human Gene DataBase.
Uncoupling protein 2 is found throughout more tissues in the body than UCP1, while UCP3 is found mainly in the skeletal muscle cells. However, both of these proteins are essential when it comes to regulating free fatty acid metabolism. UCP is important because a SNP is one of these uncoupling proteins has been linked to obesity, metabolic syndrome, and type 2 diabetes. For UCP2, the wildtype GG and heterozygote GA both show no impact. However, the AA homozygote shows a positive impact. When compared, the A allele has been shown to create higher rates of transcription and may be helpful in protecting the body against obesity. However, exercise and nutrition should be a focus for anyone with the G or A allele. For UCP3 the CC wildtype shows no impact. The heterozygous CT and homozygous TT both show a beneficial impact. The T allele has been expressed with greater transcriptional activity and shows a higher resting energy expenditure. 
For more information on UCP2, please visit GeneCards, the Human Gene DataBase. 
For more information on UCP3, please visit Gene Cards, the Human Gene DataBase. 
Diet Guidelines
The Mediterranean diet is a diet that consists of fatty acids, some grains, legumes, moderate cheese consumption, and spices. This diet is rich in vegetables and low in beef. Ideally, 35% of daily calories will come from monounsaturated fatty acids such as extra virgin olive oil, avocados, and nuts. Although this diet does have grains, be mindful of these grains, and do not many. This diet is great for reducing metabolic syndrome, cardiovascular disease, neurodegenerative disease, diabetes, and certain cancers. Additionally, this diet has been proven effective for weight management as well as reducing inflammation.  
The Mediterranean Diet With Four Sustainable Benefits is a great article that characterizes the multiple dimensions and benefits of the Mediterranean diet.
The low carbohydrate diet works by tracking the intake of carbohydrates throughout the day. Up to 45% of daily calories should be carbohydrates, keeping you around 130-150g of carbohydrates for the entire day. We have seen in studies that keeping the carbohydrate intake at 150g or lower has been thought to be the "metabolic sweet spot" for fat burning. An extremely low carbohydrate diet would be anywhere from 30g-130g of carbohydrates a day. It all depends on each individual as some have to go lower to get into the fat-burning state. It all depends on the insulin resistance and insulin state an individual has. Insulin is the fat-storing hormone and to get into a state of ketosis, it is recommended that 30g of fat or less a day is consumed. A low carbohydrate diet has been shown to optimize body composition. However, it is important to remember that low carb does not mean any carb! 
The article Efficacy of Low Carbohydrate Diet for Type 2 Diabetes Mellitus Management: A Systematic Review and Meta-Analysis of Randomized Controlled Trials is a combination of 9 studies with a total of 734 patients showing cardiovascular risk factors were decreased.
Lastly, the low-fat diet. Less than 30% of the daily calories should come from fats. It is recommended that 20% come from monounsaturated fats and 10% come from unsaturated fats. If our fat levels get too low, this can impede our cellular metabolism. It is also important to note that omegas are part of every cell membrane in the entire human body and are key in reducing overall inflammation. Additionally, when on a low-fat diet, a good quality lean protein should be ingested and vegetables should be eaten on a regular basis. It takes more calories to burn may green vegetables than it does to eat them so these are great to add into the diet. It is not recommended that you eat grains while on the low-fat diet because there are so many unknowns that cause inflammation. 
The article Low-Fat or Low Carb for Weight Loss? It Depends on Your Glucose Metabolism is an excellent article and provides figures for viewing.
Why DNA Diet?
DNA diet provides a vast load of information relating to genes, potential health risk factors, and gives nutritional guidelines to ensure you reach optimal health. As DNA life states, "Your DNA is unique to you, we believe your diet should be too". There is no one diet fits all, and what is best for one persons health and chronic disease risk factors are different from the next. DNA diet is a great test to run on athletes and individuals who are involved in high-school sports or competitive sports programs. Athletes push their bodies to the limit and unfortunately, injuries can occur. However, with DNA diet test results, we are able to see what your athlete needs to properly fuel their body, have optimal nutrition for recovery, create functional energy levels for higher sports output, fuel their body's biomechanics, and reduce other risk factors along the way.
DNA Diet is also a great test option for moms, dads, grandparents, and other family members. Family members are so important and DNA diet will provide insight on how to properly eat for your body so you can be around for a long time to enjoy life's special moments. DNA diet gives us the ability to prevent poor health and various chronic diseases. After all, being healthy for your family is one of the things that matter most.
DNA testing is being utilized more often and we should all take advantage of the technology presented to us today. Knowing how your specific genetic makeup increases or decreases your risk for diseases allows us to create a truly personalized medicine plan. DNA diet can tell us about your metabolism, fat and carbohydrate storage, and provide information relating to a healthy eating plan. I have had my DNA diet done and I am glad that I am able to use this information to eat better not only for myself but for my family. -Kenna Vaughn, Senior Health Coach 
References:
Astrup A, Hjorth MF. Low-Fat or Low Carb for Weight Loss? It Depends on Your Glucose Metabolism. EBioMedicine. 2017;22:20-21. doi:10.1016/j.ebiom.2017.07.001
Dernini S, Berry EM, Serra-Majem L, et al. Med Diet 4.0: the Mediterranean diet with four sustainable benefits. Public Health Nutr. 2017;20(7):1322-1330. doi:10.1017/S1368980016003177
Meng Y, Bai H, Wang S, Li Z, Wang Q, Chen L. Efficacy of low carbohydrate diet for type 2 diabetes mellitus management: A systematic review and meta-analysis of randomized controlled trials. Diabetes Res Clin Pract. 2017;131:124-131. doi:10.1016/j.diabres.2017.07.006
The scope of our information is limited to chiropractic, musculoskeletal, physical medicines, wellness, and sensitive health issues and/or functional medicine articles, topics, and discussions. We use functional health & wellness protocols to treat and support care for injuries or disorders of the musculoskeletal system. Our posts, topics, subjects and insights cover clinical matters, issues, and topics that relate and support directly or indirectly our clinical scope of practice.* Our office has made a reasonable attempt to provide supportive citations and has identified the relevant research study or studies supporting our posts. We also make copies of supporting research studies available to the board and or the public upon request. We understand that we cover matters that require additional explanation as how it may assist in a particular care plan or treatment protocol; therefore, to further discuss the subject matter above, please feel free to ask Dr. Alex Jimenez or contact us at 915-850-0900 <tel:9158500900>. The provider(s) Licensed in Texas& New Mexico
What's your reaction?