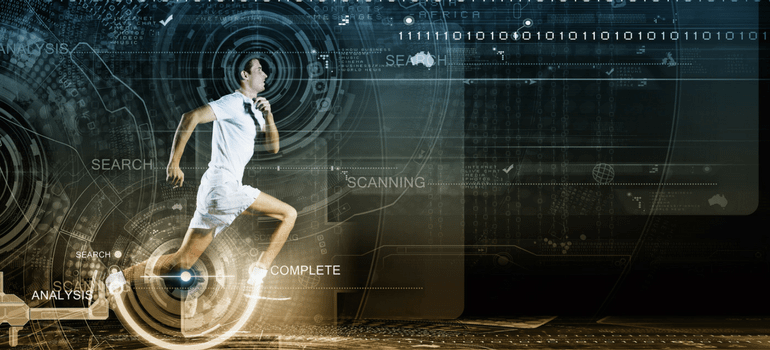 Sports Performance: Genetics Part 2
Athletic success has a lot to do with our coaches, internal motivation, and time dedicated to the sport. However, it also has to do with our genetics. The athletic phenotype is complex and includes a variety of many different environmental factors. Genetic testing gives coaches and parents the ability to personalize training sessions, focusing on strengths and weaknesses. This allows them to truly have sport-specific training that uses their genetic potential to their advantage to optimize success. We use DNA Sport from DNA Life, a sample report can be seen below:
Genes
Some athletes are able to quickly bounce back from an injury or tough workout, while others require more time and therapy. Genetics have a large role in this. By targeting the specific genetics of an athlete, we can speed up recovery times by fueling their body with more nutrients and anti-inflammatory foods. Sports and Genes has great insight on how our genes are involved in our athletic ability. 
This plays a role in the regulation of vascular tone and peripheral resistance. Additionally, it has been linked to having vasoprotective effects on smooth muscle cells. Decreased activity of eNOS causes an increase of free radicals in the body. 
The wild type GG shows no impact. The heterozygous GT shows moderate impact and the homozygous TT shows high impact. With this genotype, the risk factor is involved in the T allele. This reducing nitric oxide in the blood vessel wall and can cause hypertension. If individuals who have a T allele perform vigorous exercise, they are more likely to experience delayed recovery times. 
We recommended that those who have the T allele have a good amount of fatty acids and eat antioxidant and nitric oxide rich foods. For more information, please refer to GeneCards, The Human Gene DataBase. 
This is expressed in the liver and is used in response to lowered blood pressure. It regulates the body's blood pressure, body fluid, and helps to maintain the homeostasis of electrolytes. The wild type TT and the heterozygote TC both show no impact. However, the homozygote CC shows a moderate impact. 
If you have the CC genotype, we see that it associated with power sports performance. For these athletes, it is important to focus on strength and power training and it will come more natural to them. However, always make sure to monitor their heart rate and blood pressure. For more information, please refer to GeneCards, The Human Gene DataBase. 
This is associated with circulating angiotensin and is related to an individual's physical performance. ACE is a key enzyme in the regulation of blood pressure. The wild type is noted as II. It has no power impact but it has a high endurance impact. For athletes with this genotype, we recommend aerobic type exercise with low-level repetitive weight training. Athletes with the II genotype tend to cope less with anaerobic exercises including heavy weights. The ID genotype is the heterozygous genotype has has a moderate power impact and moderate endurance impact. This genotype has a balance between the two. It is linked with increased muscle efficacy with low level repetitive weight training as well as has an advantage for power training. However, these athletes should avoid hitting their max heart rate. Lastly, the homozygous DD genotype shows a high impact for power impact and no impact for endurance impact. These athletes are better at strength exercises. They have enhanced muscle growth with weight-bearing exercises and they may get better results from power exercise. For more information, please refer to GeneCards, The Human Gene DataBase. 
This is an endothelial dependent vasodilator that cross-talks between renin-angiotensin and kinin-kallikrein systems. The CC genotype is the wildtype and has no impact. The heterozygous CT has a moderate impact and the homozygous TT has a high impact. 
For athletes with the C allele, they typically have increased thirst and fluid loss which can make endurance sports a handicap. Typically, these individuals need to drink more liquids during exercise. For the athletes with a T allele, they have an increase in the efficiency of muscular contractions. For these athletes, coaches should focus on endurance exercises during training sessions. For more information, please refer to Gene Cards, The Human Gene DataBase. 
An endothelial cell proliferator involved in blood vessel growth to properly match the needs of the active tissue. This can impact an athlete's VO2max. The wildtype, CC, has a moderate power impact and a high endurance impact. For athletes with the CC genotype, all types of training are beneficial to them. The heterozygote CG has no impact in power or endurance. The homozygote GG also shows no impact in power or endurance. For athletes with a G allele, we recommend that they train with strategies designed to increase blood flow and capillary growth. For more information, please refer to Gene Cards, The Human Gene DataBase. 
This encodes for the NRF2 protein that improves respiratory capacity and increases ATP production during exercise. The wild type, AA has no impact over endurance. The Heterozygote AG and homozygote GG both show a high endurance impact. The G allele is very rare and has been associated with greater improvements in VO2max from practicing an endurance training program. 98% of the population has the AA genotype. For more information, please refer to Gene Cards, The Human Gene DataBase. 
This is a co-activator of nuclear hormone receptors and plays a role in energy homeostasis. It is involved in many biochemical pathways throughout the body such as thermogenesis, glucose utilization, and muscle fiber conversion. The heterozygote GA and homozygote AA both have no impact but the GG wildtype has a high impact. The reason being that the A allele is connected to lower levels of PPARGC1A and reduces aerobic improvements with exercise training. For athletes who have the GG genotype, they should focus on training with all types of endurance-style exercises. For more information, please refer to Gene Cards, The Human Gene DataBase. 
Test Pairing 
It is important to start with genetic testing so we can first determine an individual's risk factors. Once we receive the results, we often test pair with other tests to ensure we establish a true biomarker and levels. One test that is highly beneficial for athletes is the Genova ION test. It measures over 125 key nutrient biomarkers and ratios to help identify shortfalls that could be causing problems. A sample of this test is shown below:
Athletes and coaches should keep in mind that heavy training can adversely impact your immune system by increasing inflammation levels and oxidative stress. By taking specific measures to train in ways that better influence your genes, you have a greater chance of injury reduction. Additionally, chiropractic care has been shown to improve joint strength, reduce muscle soreness, and increase circulation, all things that improve overall athletic performance. 
To get started on learning more about your body and possible underlying conditions you may have, get started by filling out this metabolic assessment form below: 
Personalized medicine is the way of the future, and if we can use it to reduce our risk factors for chronic health conditions, it only makes sense that we use it to help our children and athletes out for optimal performance. Inflammation is a huge impact when it comes to recovery and sports performance. By using this test, we can help coaches better help and train their athletes specific to their genes, ultimately leading to higher sport enjoyment, better sports outcomes, and reduced injuries. -Kenna Vaughn, Senior Health Coach 
References: 
Zilberman-Schapira G, Chen J, Gerstein M. On sports and genes. Recent Pat DNA Gene Seq. 2012;6(3):180-188. doi:10.2174/187221512802717367  
The scope of our information is limited to chiropractic, musculoskeletal, physical medicines, wellness, and sensitive health issues and/or functional medicine articles, topics, and discussions. We also use functional health & wellness protocols to treat and support care for injuries or disorders of the musculoskeletal system. Our posts, topics, and subject cover clinical matters, issues, and topics that relate and support directly or indirectly our clinical scope of practice.* Our office has made a reasonable attempt to provide supportive citations and has identified the relevant research study or studies supporting our posts. We also make copies of supporting research studies available to the board and or the public upon request. To further discuss the subject matter above, please feel free to ask Dr. Alex Jimenez or contact us at 915-850-0900. The provider(s) Licensed in Texas& New Mexico 
What's your reaction?