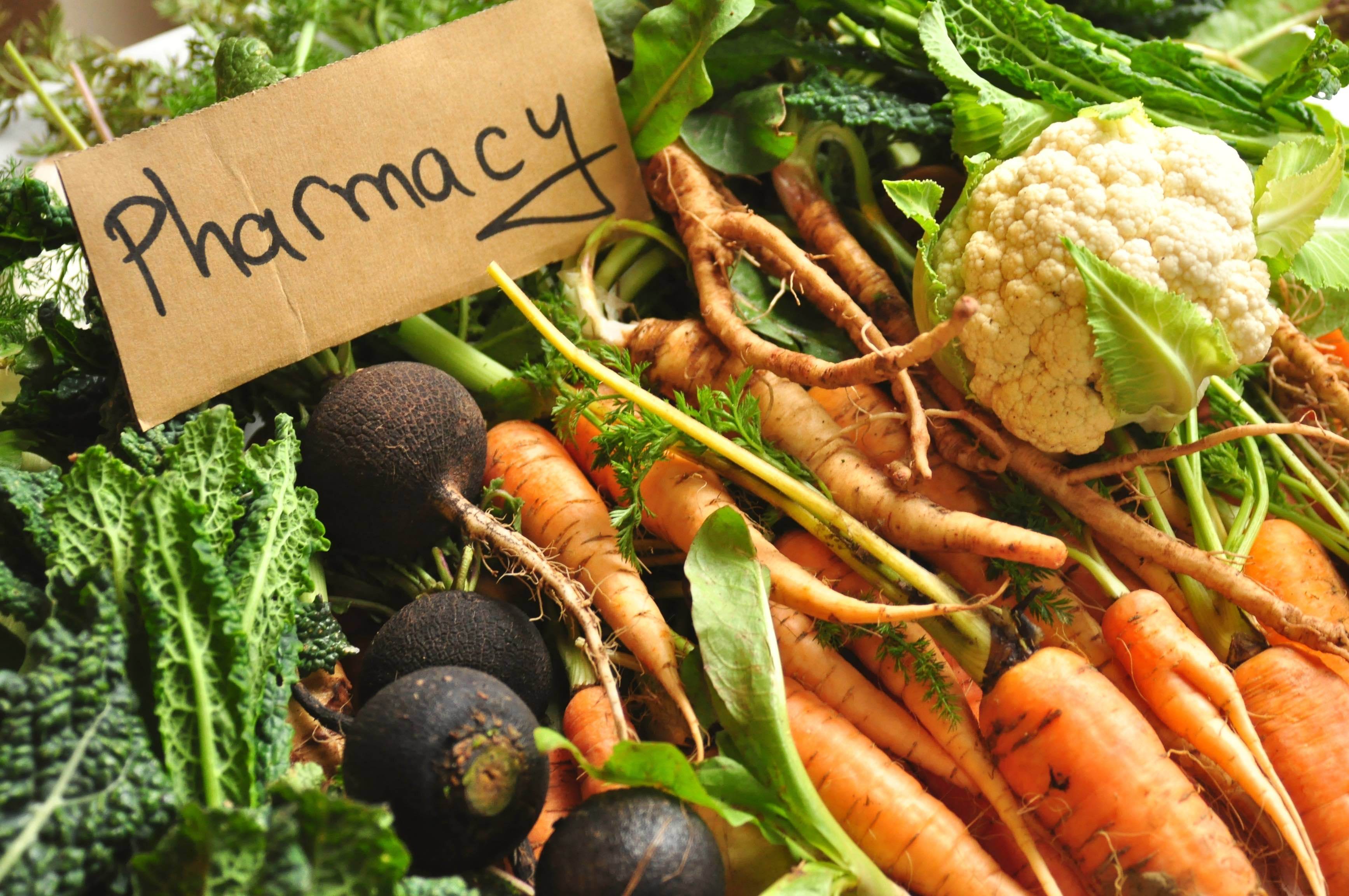 Food and Autoimmunity
Autoimmunity
An autoimmune disease is a condition in which your immune system mistakenly attacks your body. There are over 80 different forms of autoimmune diseases. Some autoimmune diseases trigger one specific tissue while others target multiple. In the United States, there are around 53 million or 1 in 6 individuals suffering from some form of autoimmunity. 
The symptoms of autoimmunity can appear in the brain, internal organs, connective tissues, and essentially can impact every area of your body. The key to autoimmune diseases is to detect them as early as possible. Early detection allows monitoring the disease to be easier with the chance of slowing progression and improving overall disease management. 
As of now, there are two main forms of treatment. One is referred to as "old school traditional medicine" and involves a diagnosis, immune depression and immunotherapy drugs while the other is referred to as "new school functional medicine" involving early detection using lab work and removing the triggers to repair the damage. In addition to this, two components we have to help naturally protect ourselves against autoimmune diseases are oral and central tolerance. 
Oral and Central Tolerance 
Failure in oral tolerance is directly related to higher intestinal permeability, allowing large molecules to seep through increasing the risk for autoimmune diseases. Central tolerance is associated with lymphocytes. Oral tolerance comes in contact with many antigens. Food immune reactivity is one major component. When it comes to autoimmune diseases, genetics play a minor role. In fact, only about 30% of autoimmune diseases factor into genetics while the other ⅔ are associated to food and dietary components. 
Diets For Autoimmune over 50 years ago. Nutritional influences play a role in risk factors but the percentage is not yet supported. The first step, however, is early detection. I recommended detailed lab work performed to assess your intestinal permeability, food sensitivities, and inflammation factors. By learning these numbers and what influences your microbiome, you are able to see what autoimmune diseases you are more susceptible to and your practitioner is able to create a more specific treatment plan. 
There are diets created to reduce inflammation and keep symptoms at bay. AIP (autoimmune protocol) diet was made to reduce inflammation and relieve the symptoms associated with autoimmune diseases. A few great sources of foods include vegetables (aside those in the nightshade family), omega-3s or high-quality seafood that contain high levels of omegas, lean meats, small amounts of fruit and using oils such as coconut, extra virgin olive, and avocado.  
Inflammation is necessary but we want to limit excessive inflammation as this causes extreme damage to the body. With early detection and the correct precautions being taken, we have the ability to transform lives and slow down if not prevent certain autoimmune diseases. -Dr. Alexander Jimenez
*The scope of our information is limited to chiropractic, musculoskeletal, and nervous health issues or functional medicine articles, topics, and discussions. We use functional health protocols to treat injuries or disorders of the musculoskeletal system. Our office has made a reasonable attempt to provide supportive citations and has identified the relevant research study or studies supporting our posts. We also make copies of supporting research studies available to the board and or the public upon request. To further discuss the subject matter above, please feel free to ask Dr. Alex Jimenez or contact us at 915-850-0900. 
References:  





 Berin MC, Sampson HA. Food allergy: an enigmatic epidemic. Trends Immunol; 34:390-397, 2013.





 Meulenbroek LA, de Jong RJ, den Hartog Jager CF, et al. IgG antibodies in food allergy influence allergen-antibody complex formation and binding to B cells: a role for complement receptors. J Immunol. 191(7):3526-33, 2013.. 





Vojdani A. A potential link between environmental triggers and autoimmunity. Autoimmune Diseases; Volume 2014, Article ID 437231, 18 pages. 

http://dx.doi.org/10.1155/2014/437231

, 2014.





 Vojdani A, Kharrazian D, Mukherjee PS. The prevalence of antibodies against wheat and milk proteins in blood donors and their contribution to neuroautoimune reactivities. Nutrients; 6:15-36, 2014, doi:10.3390/nu6010015.





 Vojdani A. Antibodies as predictors of autoimmune diseases and cancer. Expert Opin Med Diag; 2(6):593-605, 2008.

. Vojdani A. Antibodies as predictors of complex autoimmune diseases. Int J Immunopathol Pharmacol; 21(2):267-278, 2008





 Vojdani A. Antibodies as predictors of complex autoimmune diseases and cancer. Int J Immunopathol Pharmacol; 21(3):553-566, 2008.





 Vojdani A., Bazargan M., Vojdani E., et al. Heat shock protein and gliadin peptide promote development of peptidase antibodies in children with autism and patients with autoimmune disease. Clin Diag Lab Immunol; 11(3):515-524, May 2004.





Vojdani A., Pangborn J.B., Vojdani E., Cooper E.L. Infections, toxic chemicals and dietary peptides binding to lymphocyte receptors and tissue enzymes are major instigators of autoimmunity in autism. Int J Immunopathol Pharmacol; 16(3):189-199, 2003.





Notkins A.L. New predictors of disease. Sci Am; 296:72-79, 2007.





Wildner G. Diedrichs-Moehring M. Multiple autoantigen mimotopes of infectious agents induce autoimmune arthritis and uveitis in Lewis rats. Clin Diag Lab Immunol; 12:677-679, 2005.





 Mahdi H., Fisher B.A., Källberg H., et al. Specific interaction between genotype, smoking and autoimmunity to citrullinated α-enolase in the etiology of rheumatoid arthritis. Nat Genet; 41:1319-1324, 2009.





 Pollard K.M. Gender differences in autoimmunity associated with exposure to environmental factors. J Autoimmun; 38:J177-J186, 2012.





 Vojdani A, Kharrazian D, Mukherjee PS. Elevated levels of antibodies against xenobiotics in a subgroup of healthy subjects. J Appl Toxicol; (In Press), 2014.





 Jayapal M., Bhattacharjee R.N., Melendez A.J., et al. Environmental toxicogenomics: a post-genomic approach to analyzing biological responses to environmental toxins. Int J Biochem Cell Biol; 42:230-240, 2010.





 Chang C., Gershwin M.E. Drugs and autoimmunity - a contemporary review and mechanistic approach. J Autoimmun; 34:J266-J275, 2010.





 Gardner R.M., Nyland J.F., Silva I.A., et al. Mercury exposure, serum antinuclear/antinucleolar antibodies, and serum cytokine levels in mining populations in Amazonian Brazil: a cross-sectional study. Environ Res; 110:345-354, 2010.





 Mustafa A., Holladay S.D., Witonsky S., et al. A single mid-gestation to TCDD yields a postnatal autoimmune signature, differing by sex, inn early geriatric C57BL/6 mice. Toxicol; 290(2-3):156-168, 2011.





Cooper G.S., Makris S.L., Nietert P.J., et al. Evidence of autoimmune-related effects of trichloroethylene exposure from studies in mice and humans. Environ Health Perspect; 117: 696-702, 2009.





 Vaishnav R, Liu R, Chapman J, et al. Aquaporin 4 molecular mimicry and implications for neuromyelitis optica. J Neuroimmunol, 260: 92-98, 2013.





Bonds RS, Midoro-Horiuti T, Goldblum R. A structural basis for food allergy: the role of cross-reactivity. Curr Opin Allergy Clin Immunol, 8(1):82-86, 2008.





Manzel, A., Muller, D. N., Hafler, D. A., Erdman, S. E., Linker, R. A., & Kleinewietfeld, M. (2014). Role of "Western diet" in inflammatory autoimmune diseases. Current allergy and asthma reports, 14(1), 404. https://doi.org/10.1007/s11882-013-0404-6
What's your reaction?