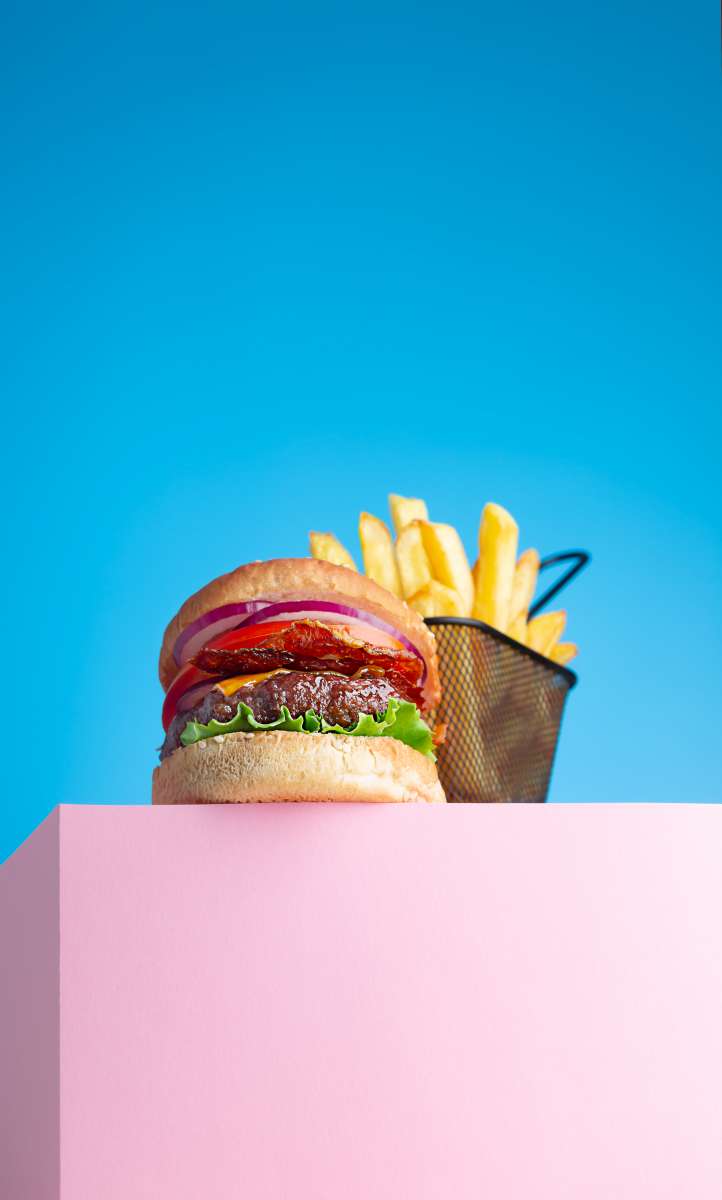 Western diet: Immune activation, Metainflammation and Chronic Diseases
The overweight and obesity epidemic has taken over the world, promoting the prevalence of chronic diseases. The common denominator of this problem is our sedentary lifestyle accompanied by a westernized diet. Life-style associated pathologies promote a chronic state of metabolic inflammation, termed metainflammation. The crosstalk between the inflammatory signals derived from the western diet and our immune system plays a key role in our homeostasis. Ultimately, chronic diseases may appear when an uncontrolled immune response cannot be downregulated in a chronically inflamed environment.
Western diet and innate immune activation:
The leading death causes in western society are linked to non-communicable diseases (NCDs) promoted by a sedentary lifestyle and low, energy-dense diet. Indeed, 80% of deaths in developed countries are associated with type 2 diabetes, metabolic syndrome, cancer, cardiovascular disease, non-alcoholic steatohepatitis, cancer, and Alzheimer's disease, all driven by insulin resistance (IR).
The ingestion of a western diet (WD) has increased over the last decades, and it has migrated from high to low-income countries. In brief, a WD is characterized by highly processed food, contains empty calories, "fast foods," refined flour, salt, sugary snacks, and beverages. On the other hand, WD lacks fiber, vitamins, and minerals. Consequently, WD promotes weight gain, pathological changes in lipid and energy metabolism, and affects the normal immune response.
Nevertheless, it is well accepted that metabolism and immune response orchestrate the body's homeostasis. Also, chronic diseases are multifactorial. Therefore they stress fewer encounters with microbial infections and higher exposure to air pollution interplay with the WD affecting the immune response.
Western-type diet and metabolism.
A western type diet has a particular effect on metabolism. Indeed, this diet's energy-dense and high- glycemic characteristics result in a fast rise in blood sugar. Furthermore, there is an increased energy uptake by adipose tissue, resulting in rapid weight gain. Also, this reflects elevated inflammatory markers, making evident the link between the immune response and WD.
Besides this, there are numerous common ingredients of WD that are associated with an elevated inflammatory response.
Cholesterol:
Cholesterol is taken up by cells in the form of LDL through its receptor (LDL-R), located on the cell surface. However, this is tightly controlled, and once a cell gets sufficient amounts of LDL, the LDL-R are downregulated to prevent excessive loading. Furthermore, the free LDL can be oxidized in the presence of free radicals induced by trans fats, sugars, cigarette smoke, stress, and toxins. In turn, this oxidized LDL (oxLDL) is highly reactive and can accumulate by atherosclerotic plaques. Consequently, ox LDL is localized by scavenger receptors so that macrophages take it up.
On the other hand, this pathway is not controlled, leading to cholesterol crystal formation. Then once again, get taken up by macrophages both intra and extracellularly on the atherosclerotic lesion. Furthermore, studies in mice models show that cholesterol crystals are taken up by phagocytosis result in lysosomal disruption leading to translocation of lysosomal proteolytic content in the cytosol. Consequently, lysosomal debris activates the NLRP3 inflammasome, leading to the production and release of IL-1b that promotes inflammation. This mechanism showed the same effect in human macrophages.
Also, the NLRP3 inflammasome can be activated by oxLDL via efferocytosis (the process of eating dying cells)
Saturated and non-saturated fatty acids:
In addition to cholesterol, saturated fatty acids (SFA) obtained via dietary intake, hepatic or adipose tissue triacyl glyceride metabolism have an essential effect on the immune response.
In mice models, excessive amounts of SFA are linked to cytotoxic effects that contribute to endoplasmic reticulum (ER) stress sensed by macrophages. Also, palmitic acid (an SFA) has proven to activate NLRP3 inflammasome by an indirect mechanism. The NLRP3 activation is preceded by mitochondrial reactive oxygen species. However, these ROS are promoted by the inhibition of adenosine monophosphate-activated protein kinase (AMPK) induced by palmitic acid.
Toll-like receptor-4 (TLR4) were previously thought to be activated by SFA, resulting in an increased inflammatory state. However, new research shows that TLR4 requires priming. Therefore, the combination of dysbiosis, microbial metabolite production, and altered-intestinal permeability induce "metabolic endotoxemia," which represents the priming of TLR4. Lastly, the inclusion SFA is the second hit that activates TLR4.
Our dietary intake is a potent driver of our immune and inflammatory responses. Amid the obesity global pandemic, our nutritional intake becomes an essential piece of the puzzle. Critical interventional studies like PREDIMED and the Indo-Mediterranean Diet study confirm that dietary intervention can improve patients' outcomes suffering from cardiovascular disease. Also, the use of nutraceuticals and nutritional supplementation are potential therapies to combat inflammatory mechanisms.
PREDIMED
Chronic diseases have a multifactorial background. The interplay of genetic factors, antecedents, sedentary lifestyle, chronic stress, poor dietary habits, and dysbiosis takes a toll on our health and reduces our lifespan. These non-communicable diseases have been proven to be associated with our lifestyle choices. In Functional Medicine, we treat the underlying cause with the test don't guess principle, but sometimes prevention is as simple as quitting sugary drinks. – Ana Paola Rodríguez Arciniega, MS
References
Christ, Anette et al. "Western Diet and the Immune System: An Inflammatory Connection." Immunity vol. 51,5 (2019): 794-811. doi:10.1016/j.immuni.2019.09.020
Additional Online Links & Resources (Available 24/7)


Online Appointments or Consultations:  https://bit.ly/Book-Online-Appointment
Online Physical Injury / Accident Intake Form: https://bit.ly/Fill-Out-Your-Online-History
Online Functional Medicine Assessment: https://bit.ly/functionmed
Disclaimer
The information herein is not intended to replace a one-on-one relationship with a qualified healthcare professional, licensed physician, and not medical advice. We encourage you to make your own health care decisions based on your research and partnership with a qualified health care professional. Our information scope is limited to chiropractic, musculoskeletal, physical medicines, wellness, sensitive health issues, functional medicine articles, topics, and discussions. We provide and present clinical collaboration with specialists from a wide array of disciplines. Each specialist is governed by their professional scope of practice and their jurisdiction of licensure. We use functional health & wellness protocols to treat and support care for the musculoskeletal system's injuries or disorders. Our videos, posts, topics, subjects, and insights cover clinical matters, issues, and issues that relate to and support, directly or indirectly, our clinical scope of practice.* Our office has made a reasonable attempt to provide supportive citations and has identified the relevant research study or studies supporting our posts. We provide copies of supporting research studies available to regulatory boards and the public upon request. We understand that we cover matters that require an additional explanation of how it may assist in a particular care plan or treatment protocol; therefore, to further discuss the subject matter above, please feel free to ask Dr. Alex Jimenez or contact us 915-850-0900.  Read More…
Dr. Alex Jimenez DC, MSACP, CCST, IFMCP*, CIFM*, CTG*
email: coach@elpasofunctionalmedicine.com
phone: 915-850-0900
Licensed in Texas & New Mexico
What's your reaction?