Introduction
The thyroid is a butterfly-shaped organ that is located at the base of the neck and secretes out hormones throughout the body to make sure that each system that the hormones are traveling through works properly. When there are unwanted, harmful pathogens that enter the body and start to affect the thyroid, two things that can happen to the thyroid. It can either underproduce hormones and cause hypothyroidism, or it can overproduce hormones and cause hyperthyroidism. These two conditions can cause the body to develop inflammation and chronic pain that a person is experiencing. In this 3 part series, we are going to be taking a look at hyperthyroidism and its symptoms, as well as the elimination diet and the 5r Program, which can help not only the thyroid but the gut too. Part 1 explained what a functional thyroid is supposed to do and how disruptors can affect it. Part 2 took a look at what happens when there is a low thyroid function or hypothyroidism and its symptoms.  By referring patients to qualified and skilled providers who specialized in hormone wellness services and we advise our patients to appropriately refer to our associated medical providers based on their examination. We find that education is the key when asking valuable questions to our providers. Dr. Alex Jimenez DC provides this information as an educational service only. Disclaimer
Can my insurance cover it? Yes, in case you are uncertain here is the link to all the insurance providers we cover. If you have any questions, please call Dr. Jimenez at 915-850-0900.
What Is Hyperthyroidism?

When the thyroid starts to overproduce its hormones and starts to be overactive, this is known as hyperthyroidism. When the thyroid is healthy it will secrete out hormones and help regulate the body to function properly. With hyperthyroidism, however, it can enlarge one side of the thyroid and cause it to overproduce T3 and T4 hormones. When that happens, it can make the body's metabolism to speed up and can cause many harmful conditions if it is not treated. Hyperthyroidism is most common in women and can make the eyes protrude or be puffy and even cause Tachycardia in the cardiac system.
The Symptoms Of Hyperthyroidism
There are many symptoms that hyperthyroidism can cause. These symptoms can impact a person's lifestyle and their body when there is an overabundance of hormones that are secreted out of the thyroid due to hyperthyroidism. Some of the symptoms include:
When that happens, there can be many causes that can cause hyperthyroidism, it can be that the person consumed an excessive amount of iodine, there could be inflammation in the thyroid that can cause the thyroid to overproduce and be painful. Sometimes even if there are thyroid nodules that are growing in the thyroid gland that can overproduce the hormones or the most common symptom that hyperthyroidism can cause in the body is Graves' disease.
Hyperthyroidism & Graves' Disease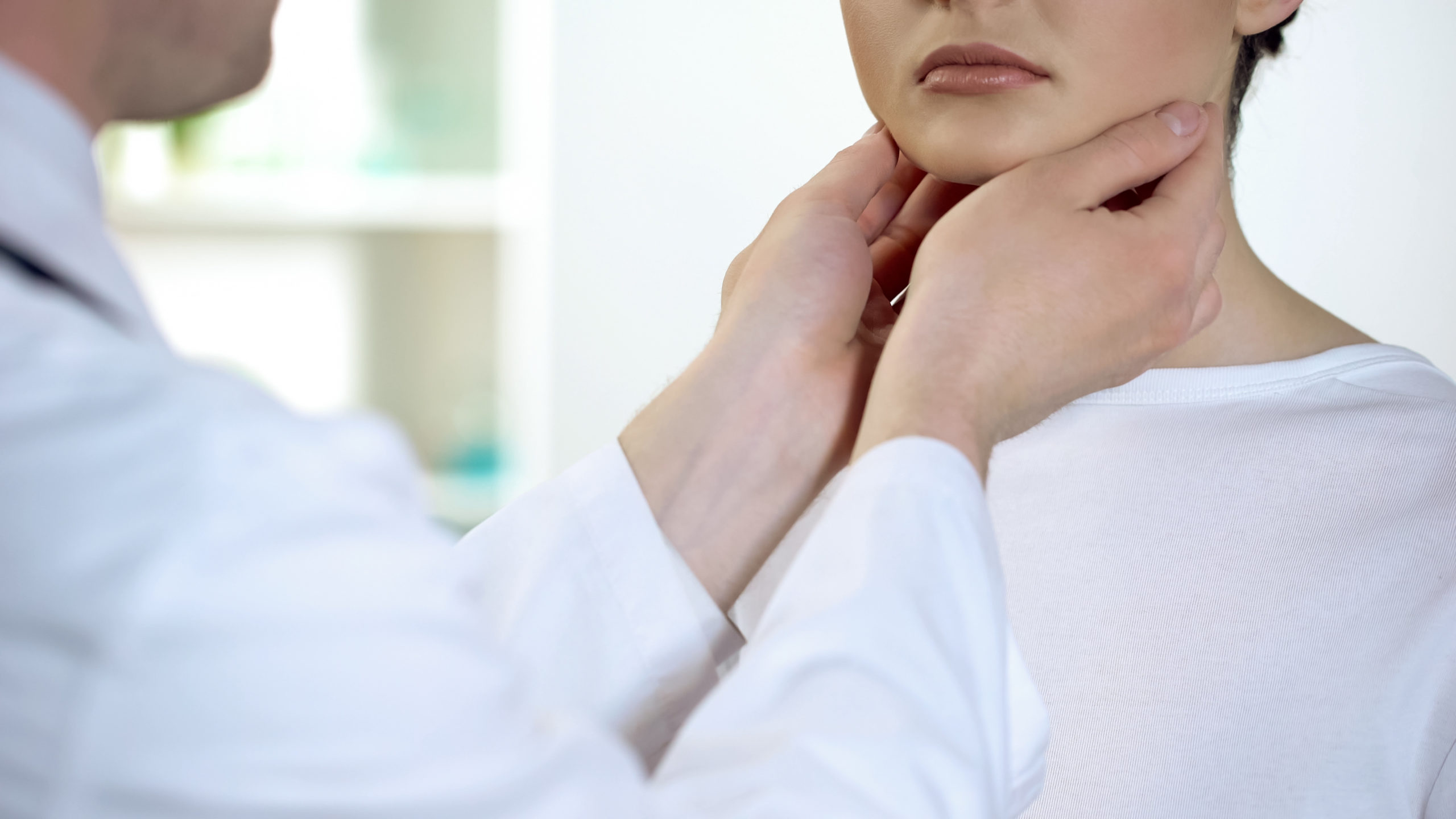 When the thyroid is overactive and develops hyperthyroidism, it can cause an autoimmune disorder known as Graves' disease. Since the thyroid is a small, butterfly-shaped organ when it's affected by Graves' disease, it can make one of the sides of the thyroid to be enlarged and make the thyroid to produce more hormones than the body already needs causing it to affect the eyes and the skin. If it is left untreated it can cause serious problems in the body like:
The 5R Progam & The Elimination Diet
When the thyroid hormones start overproducing and secreting out to the body and make the other organs overproduce their functions than normal, it can lead to chronic inflammation and other health problem. When inflammation starts affecting the body, it can turn into chronic inflammation and starts affecting the gut. The gut system takes the most burden since inflammation can cause gut permeability and cause the body discomfort. There are ways to dampen inflammation effects on the body, through holistic and integrative medicine and two programs that can help the body recover. They are the 5R Progam and the Elimination Diet.
The 5Rs

The 5R Progam is an approach to help heal the gut system from chronic inflammation conditions like IBS, SIBO, GERD, and autoimmune diseases that affected the thyroid. This protocol can help alleviate those symptoms that are related to the gut and other symptoms that are affecting the body. By using this program, not only does the gut get to recover but the body as well and alleviate the inflammatory symptoms.
Remove
So what does this patient need to have removed (e.g., pathogenic growth in the intestinal tract, allergenic foods in the diet) for healthy GI function? This means that the individual needs to remove the problem that is affecting their gut and causing the inflammation. This can be numerous items from food allergies/sensitivities, medications, or stress. Any of these factors can cause inflammation in the gut and removing them is the first step in the 5R program.
Replace
What does this patient need to have replaced (e.g., stomach acid, digestive enzymes) to support improved GI function? This means that adding nutritional foods and supplements that are containing the necessary nutrients will help replace the lost digestive enzymes that can help aid digestion in the gut. With these nutrients, the gut can help replenish the absorption of B12, iron, calcium, magnesium, and zinc in the body.
Repopulate
So what does this patient need to support and/or to re-establish a healthy balance of microflora; that is, does he/she require probiotic reinoculation/repopulation and/or prebiotic support? This means by reintroducing prebiotics and probiotics back into the gut can help the body repopulate the good bacteria in the immune system, digestive system, and metabolic system. By reintroducing fermented foods and certain grains can help rebalance the body microbiome.
Repair
What does this patient need to support healing and reestablishment of a healthy mucosal layer; that is, does he/she require targeted nutritional support for the GI barrier and biofilm repair and regeneration? Once the gut has been reintroduced to prebiotics and probiotics, everyone should create a healthy environment to help support the gut healing process and repair the intestinal cell permeability and mucosa. By including foods that are high in the necessary vitamins and amino acids, this can reduce inflammation from entering the gut and provide a happy digestive tract.
Rebalance
What is needed to rebalance the gut-brain connection? What this means is that lifestyle habits can have an enormous influence on a person's health and digestive system. By taking into account the factors that can cause them stress, anxiety, or even eating habits that can cause gut inflammation. Making these necessary changes and sticking to them can provide a healthier lifestyle.
The Elimination Diet

Since most people worldwide have food intolerances and sensitivities, it is pretty common that any kind of food that a person eats will cause discomfort. When a person stops eating a certain food for a few days then reintroduced them back, it can cause a prolonged effect and even inflammation. Hence why food allergists and registered dietitians recommend the Elimination Diet. The Elimination diet is a short-term diet that lasts about 5 to 6 weeks and can help individuals with a sensitive gut to identify what food is causing them to be bloated or gut inflammation. There are many types of elimination diets that can help a person and when they figure that certain foods are causing more harm than good to their body they can get rid of the food from their diet to prevent unwanted symptoms in the future. Some include:
The elimination of foods and food additives that may be causing immunological or non-immunological reactions. Immunological reactions are allergies or"hypersensitivity," to foods that can cause a reaction to the body, which may be IgE, IgG, IgM, IgA, or T cell-mediated. While non-immunological reactions are intolerance that may be secondary to lactase deficiency, spoilage, or various other toxins that the body experiences. These can be the pathogens that can trigger the body to be uncomfortable and if the person continues to remove and react to these types of foods that are causing harm to their body it can lead to chronic inflammation and disrupting the gut permeability.
The Benefits Of The Elimination Diet
With the Elimination Diet, there are many beneficial properties that it can provide a person. As stated that there are many different elimination diets and each person is different so any one of these diets can help the individual identify what is causing them discomfort. Â that the elimination diet cab provides for the person is that it can help identify not only the food or food group that is causing them health issues but can be a major tool when food sensitivities are the main root causes and manage symptoms including:
By following the elimination diet, the body can start healing and begin its wellness journey.
Conclusion
The thyroid is an important organ that is in the endocrine system and produces T3 and T4 hormones that are secreted to the proper organ systems and make sure that they work properly. When harmful pathogens start affecting the thyroid, they can overproduce or underproduce the hormones causing inflammation and other chronic symptoms like hypo or hyperthyroidism and causing the body pain. When it is treated through functional medicine and whole nutritional foods, the body can start healing and repairing the body biome where inflammation was attacking.
References
Kahn, Sara. "What Is the 5-R Protocol for Digestive Health?" Belly Bliss Nutrition, 1 Aug. 2021, sarakahnnutrition.com/tips/2019/02/04/what-is-the-5-r-protocol-for-digestive-health/.
Medical Professionals, Cleveland Clinic. "Hyperthyroidism: Symptoms, Causes, Treatment & Medication." Cleveland Clinic, 19 Oct. 2021, my.clevelandclinic.org/health/diseases/14129-hyperthyroidism.
Nall, Rachel. "What Is an Elimination Diet?" Medical News Today, MediLexicon International, 4 June 2021, www.medicalnewstoday.com/articles/elimination-diet.
Professionals, NIDDK. "Graves' Disease." National Institute of Diabetes and Digestive and Kidney Diseases, U.S. Department of Health and Human Services, Sept. 2017, www.niddk.nih.gov/health-information/endocrine-diseases/graves-disease.
Raman, Ryan. "How to Do an Elimination Diet and Why." Healthline, Healthline Media, 2 July 2017, www.healthline.com/nutrition/elimination-diet.
Disclaimer
Disclaimers
Professional Scope of Practice *
The information herein on "Looking Into A Metabolic Approach on Thyroid Disorders | Part 3" is not intended to replace a one-on-one relationship with a qualified health care professional or licensed physician and is not medical advice. We encourage you to make healthcare decisions based on your research and partnership with a qualified healthcare professional.
Blog Information & Scope Discussions
Our information scope is limited to Chiropractic, musculoskeletal, physical medicines, wellness, contributing etiological viscerosomatic disturbances within clinical presentations, associated somatovisceral reflex clinical dynamics, subluxation complexes, sensitive health issues, and/or functional medicine articles, topics, and discussions.
We provide and present clinical collaboration with specialists from various disciplines. Each specialist is governed by their professional scope of practice and their jurisdiction of licensure. We use functional health & wellness protocols to treat and support care for the injuries or disorders of the musculoskeletal system.
Our videos, posts, topics, subjects, and insights cover clinical matters, issues, and topics that relate to and directly or indirectly support our clinical scope of practice.*
Our office has reasonably attempted to provide supportive citations and has identified the relevant research study or studies supporting our posts. We provide copies of supporting research studies available to regulatory boards and the public upon request.
We understand that we cover matters that require an additional explanation of how it may assist in a particular care plan or treatment protocol; therefore, to further discuss the subject matter above, please feel free to ask Dr. Alex Jimenez, DC, or contact us at 915-850-0900.
We are here to help you and your family.
Blessings
Dr. Alex Jimenez DC, MSACP, RN*, CCST, IFMCP*, CIFM*, ATN*
email: coach@elpasofunctionalmedicine.com
Licensed as a Doctor of Chiropractic (DC) in Texas & New Mexico*
Texas DC License # TX5807, New Mexico DC License # NM-DC2182
Licensed as a Registered Nurse (RN*) in Florida
Florida License RN License # RN9617241 (Control No. 3558029)
Presently Matriculated: ICHS: MSN* FNP (Family Nurse Practitioner Program)
Dr. Alex Jimenez DC, MSACP, RN* CIFM*, IFMCP*, ATN*, CCST
My Digital Business Card