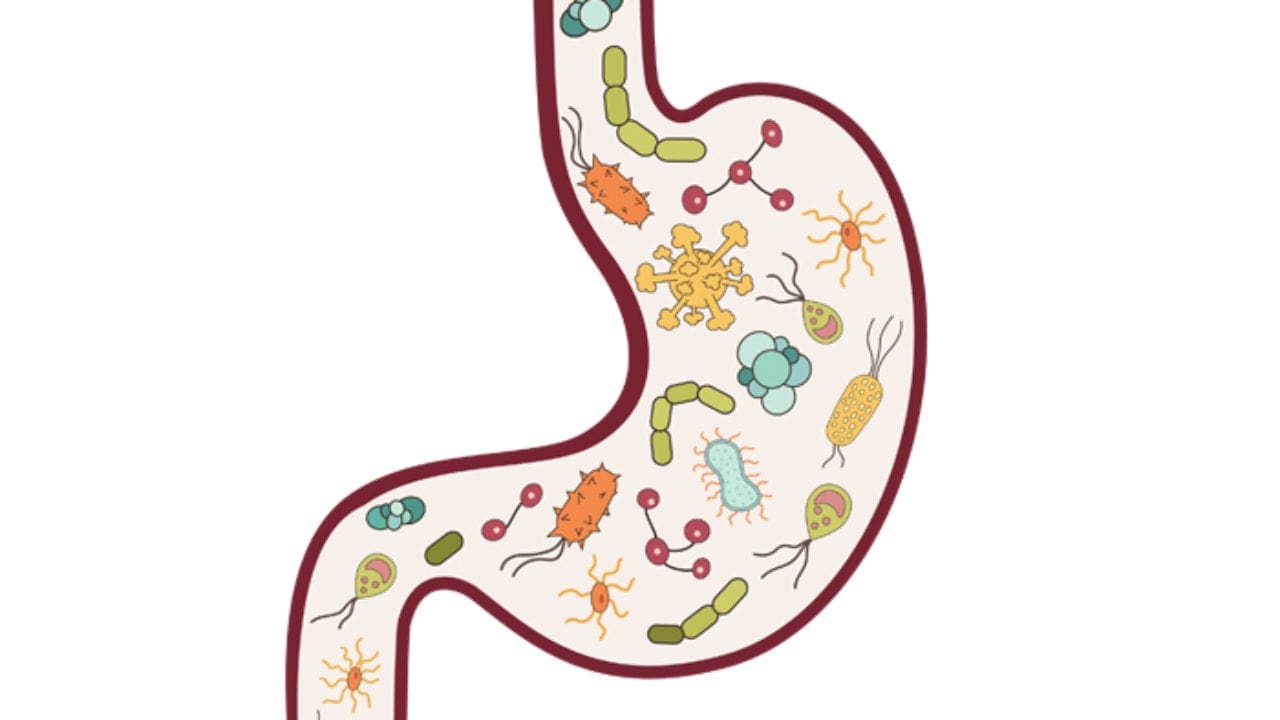 Ketosis and Microbiota: Healthy Symbiosis
The link between microbiota and different factors such as exercise, genetics, disease, body composition, and nutritional intake is undeniable. However, this means that the effect of these aforementioned factors can influence microbiota diversity. The dietary composition of a patient's nutritional intake is a potent driver of microbiota modification and modulation. Recently, ketosis produced by a high-fat ketogenic diet has proven to induce a healthy symbiosis associated with less disease prevalence.
Nutrition and Symbiosis
Nutrition and dietary habits are powerful factors that contribute to the modulation of the gut microbiota. In fact, some of the dietary features influencing the gut's microbiota are the total calories, timing, variety of nutrients, vitamins, fiber intake, and percentages of macronutrients. Also, a healthy microbiota is considered to be rich in diversity and functions symbiotically with its host.
The timing of nutrient intake is a potent and well studies modulator of gut microbiota. In fact, studies of time-restricted diet are strongly associated with the restoration of circadian rhythm, reflecting on the modulation of bacterial communities and their function. Overall, this effect on circadian rhythm contributes to optimizing individuals' physiology and protection against disease.
Ketosis
A ketogenic state is defined by the elevation of ketone bodies in the blood. Indeed, ketones are produced metabolically when the liver metabolizes free-fatty acids and produces acetyl-CoA. Furthermore, acetyl-CoA's conversion to acetoacetate as an allosteric pathway or its entry to the Krebs cycle depends on the amount of circulating glucose. This can promote the conversion into two different ketone bodies, b-hydroxybutyrate (BOHB) and acetone, if acetoacetate is produced. These two metabolites are produced by enzymatic degradation or spontaneous decarboxylation, respectively.
Furthermore, a ketogenic state can be associated with diabetes in ketogenic acidosis, but it has contributed to multiple conditions such as obesity. Indeed, ketone bodies' production can increase ketone bodies' production with a classical ketogenic diet, fasting periods, calorie restriction, intense physical activities (exercise), and restricted feeding.
Measuring ketones
Besides, ketone bodies can easily be measured by breath, in ppm. Therefore, the higher the number of ppm, the higher the amount of body weight loss. Nowadays, this method is considered safe and reproducible to assess the patient's ketosis state. Learn more.
Ketogenic diet and microbiota
Some of the potential benefits of a ketogenic diet have been reported in associated with epilepsy. In fact, a high-fat ketogenic diet (80-90% fat and 10-20% of combined carbohydrate and protein) improved the epilepsy episodes in epileptic refractory patients. Besides this, in vivo studies performed on rats and humans have shown that a ketogenic diet can reshape gut microbiota, and ketone-induced microbiota protects against seizures.
The intervention with Akkermansia muciniphila and Parabacteroides sp. reported by Hampton et al. proved to lessen seizure episodes in rats. This, in turn, proved the complex link among the gut microbiota, macronutrient intake, and disease prevalence.
On the other hand, several studies confirm that the prolonged use of a ketogenic diet (>3m) could reflect dysmicrobism and impact gut health. Therefore, Tagliabue recommends the introduction of prebiotics and probiotics to re-establish gut microbiota homeostasis.
Diversity and KD
The wide variety of microbial taxa and genetic information make it hard to determine an individual's physiological response. However, multiple studies have reported varied results about the colonization of different bacteria depending on the different types of macronutrient amount and time restriction.
For example. A high-fat and a low-carb ketogenic diet are associated with lower diversity. This is turn, is justified by the decreased amount of microbiota responsible for degrading undigested carbohydrates.
Furthermore, a time-restricted diet is associated with affecting gene transcription and modify gut microbiota. Besides this, many factors are intervening in this situation, such as gut motility and hormones that can affect gut microbiota diversity. However, this intervention can increase Lactobacilli Enterobacteria and Akkermansia.
Gut microbiota is a mutable organ living inside of us. Depending on it, we can present disease or live a healthy life. This means that by learning what we are working with and what modifiable factors we can play to mutate our microbiota, we can reduce our risk of disease. Knowing that a restricted time diet and a quick ketogenic diet can influence this organ to our convenience gives us an extra tool under our belt to fight disease.

The further we dive into new information about microbiota and host interaction, the more we found. Now we know that we can modify our conditions despite or genetical antecedents. – Ana Paola Rodríguez Arciniega, MS
References:
Cabrera-Mulero, Amanda et al. "Keto microbiota: A powerful contributor to host disease recovery." Reviews in endocrine & metabolic disorders vol. 20,4 (2019): 415-425. doi:10.1007/s11154-019-09518-8
Anderson, Joseph C. "Measuring breath acetone for monitoring fat loss: Review." Obesity (Silver Spring, Md.) vol. 23,12 (2015): 2327-34. doi:10.1002/oby.21242
Additional Online Links & Resources (Available 24/7)


Online Appointments or Consultations:  https://bit.ly/Book-Online-Appointment
Online Physical Injury / Accident Intake Form: https://bit.ly/Fill-Out-Your-Online-History
Online Functional Medicine Assessment: https://bit.ly/functionmed
Disclaimer
The information herein is not intended to replace a one-on-one relationship with a qualified healthcare professional, licensed physician, and not medical advice. We encourage you to make your own health care decisions based on your research and partnership with a qualified health care professional. Our information scope is limited to chiropractic, musculoskeletal, physical medicines, wellness, sensitive health issues, functional medicine articles, topics, and discussions. We provide and present clinical collaboration with specialists from a wide array of disciplines. Each specialist is governed by their professional scope of practice and their jurisdiction of licensure. We use functional health & wellness protocols to treat and support care for the musculoskeletal system's injuries or disorders. Our videos, posts, topics, subjects, and insights cover clinical matters, issues, and topics that relate to and support, directly or indirectly, our clinical scope of practice.* Our office has made a reasonable attempt to provide supportive citations and has identified the relevant research study or studies supporting our posts. We provide copies of supporting research studies available to regulatory boards and the public upon request. We understand that we cover matters that require an additional explanation of how it may assist in a particular care plan or treatment protocol; therefore, to further discuss the subject matter above, please feel free to ask Dr. Alex Jimenez or contact us 915-850-0900.  Read More…
Dr. Alex Jimenez DC, MSACP, CCST, IFMCP*, CIFM*, CTG*
email: coach@elpasofunctionalmedicine.com
phone: 915-850-0900
Licensed in Texas & New Mexico
What's your reaction?