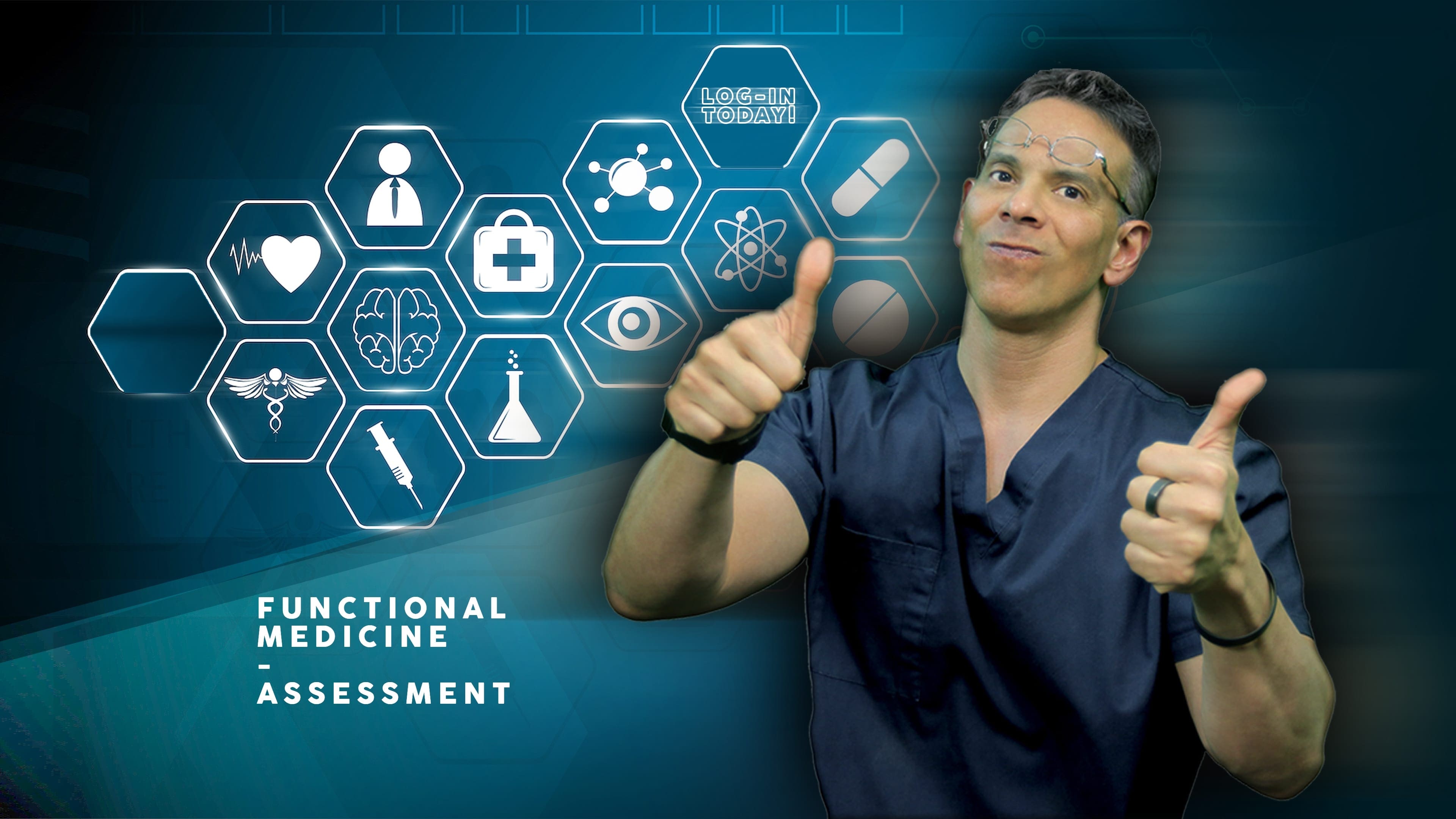 Get Started Today – Free Functional Medicine Assessment
 Get started and take your FREE functional medicine assessment today!
Why Functional Medicine?
There are many benefits to choosing a holistic approach over the traditional medicine method. Functional medicine was designed to work with your body and use food as medicine to prevent chronic health conditions. By using the symptoms the body presents, functional medicine* practitioners are able to look deeper and understand the cause of the symptom. Functional medicine* focuses on healing the body as one system rather than reversing a symptom. By improving the entire body, the symptoms will begin to diminish versus traditional medicine where medicine is often prescribed to combat one symptom, leading to more symptoms due to side effects and the underlying cause left untreated. 
Is Functional Medicine Right For Me?
Everyone can benefit from functional medicine* practices as they focus on using food as fuel. By transitioning to clean eating, reducing your toxin exposure, and replacing certain medications with holistic natural supplements, the body responds in a positive manner. Functional medicine* tackles health conditions from headaches to type 2 diabetes. The wide variety of health conditions functional medicine* works with makes this approach manageable and effective. Functional medicine* can help prevent chronic diseases such as heart diseases, hypertension, diabetes, and more without causing long term harm to the body. 
Functional Medicine Assessment 
If you are suffering from issues such as bloating, headaches, fatigue, stubborn weight, difficulty sleeping, migraines, or currently have a health condition, take our free assessment today! The benefits of functional medicine* are incredible and getting healthy is easier than you may think!
Functional Medicine* and Integrative Wellness requires Doctors to engage in further education outside of their core training and within their scope of practice.
*Dr. Jimenez Additional Education: M.S.A.C.P – Licensed in Texas & New Mexico. Scope of Practice Governed and Determined by State License & State Board Rules & Regulations.
What's your reaction?