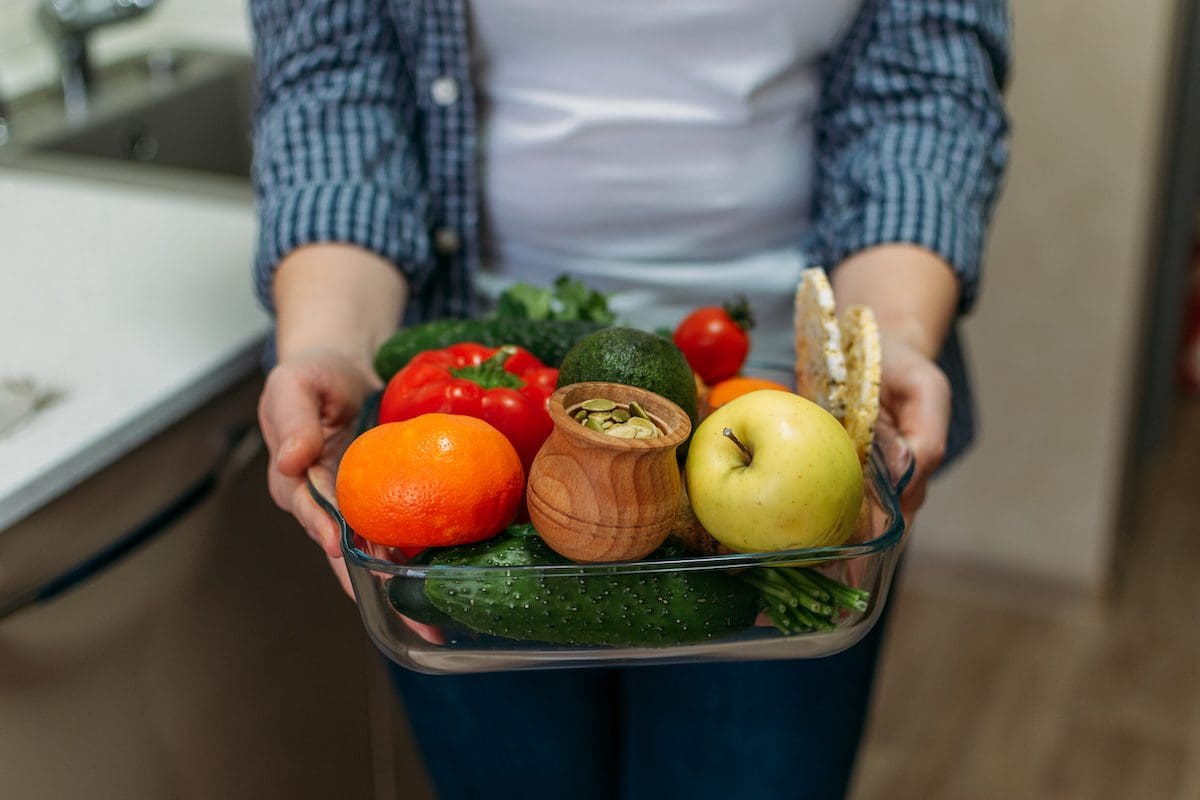 How to Boost Tight Junction Integrity Through Nutrition?
Tight Junctions (TJ) comprise different proteins that bind to the actin cytoskeleton to provide barrier integrity to our gut lining. Indeed, TJs are key assistance factors to the gut epithelium's barrier function. Studies have shown that TJ integrity can be compromised with elevated levels of inflammation, pathogen-induced LPS, and metabolic disturbances. On the other hand, nutritional interventions may boost tight junction integrity, resulting in an enhanced barrier function.
Phytochemicals and tight junction integrity
Phytochemicals are secondary metabolites that are not easily absorbed by our intestine. These compounds' chemical structure allows them to last a longer period of time on our GI tract, therefore interacting with our microbiome and epithelium. In fact, it is likely that this interaction with both the small and large intestine positively affects intestinal permeability.
Quercetin:
This metabolite is commonly known as a flavonoid, and it is widely distributed in fruits, vegetables, and grains. As part of its anti-inflammatory properties, quercetin can inhibit NF-kB translocation and prevents oxidative cell damage.
Also, quercetin induces PKC and MAPKs enzymes' activation, modulating the assembly pathways for TJ integrity. For example, the supplementation of 200 μM quercetin for 24 hours increased claudin-4 expression.
Berberine:
Berberine is widely used in Traditional Chinese Medicine to treat diarrhea, bacterial infections, and gastrointestinal diseases. Consequently, these protective effects resulted in better TJ integrity.
Nutritional interventions with berberine have been applied to mouse models with positive results. In fact, the intraperitoneal treatment with berberine prevented LPS-induced redistribution of TJ proteins. Furthermore, in diabetic mice, a 9-week pretreatment period with berberine ameliorated intestinal permeability and pro-inflammatory intestinal changes. Also, berberine has effective results on downregulating NF-kB, therefore diminishing the production of inflammatory markers.
Genistein:
Another important isoflavone is genistein, a major component found in soybeans. However, the main genistein applications have been studied regarding its effects on signal transduction and by inhibiting phosphorylation. Indeed, when a TJ protein is phosphorylated, it may disrupt its function and integrity. However, genistein can modulate phosphorylation status and prevent the translocation of microorganisms such as E. coli and S. Typhimurium by preventing TJs' opening.
Besides this, genistein is associated with the inhibition of tyrosine phosphorylation in TJ proteins. In turn, this is linked to a better structure of occludin proteins. Also, genistein can prevent oxidative stress, and this can be reflected in the better function of ZO-1 and occludin.
Kaempferol:
This flavanol is easily found in multiple foods like broccoli, grapes, kale, chives, and apples. Also, kaempferol and its glucosides are associated with multiple health-promoting effects, such as:
Kaempferol has antioxidant and anti-inflammatory effects that promote the maintenance of TJ's structure.
The use of kaempferol can strengthen the TJ barrier of Caco-2 cells.
The administration of kaempferol at 100μM results in the upregulation of ZO-1, and -2, and occludin proteins.
Curcumin:
Curcumin, commonly found in Turmeric spice, has been vastly used in Traditional Chinese Medicine throughout centuries. Conversely, it has been applied to treat conditions like diabetes, liver diseases, cancer, and infectious diseases. Nevertheless, its application on gut-related issues relies on its poor digestibility and prolonged interaction with the gut flora. In disrupted TJ models, curcumin is used as an anti-inflammatory since it downregulates the NF-kB pathway. Consequently, the downregulation of NF-kB by curcumin inhibits the production of proinflammatory cytokines.
Besides this anti-inflammatory feature, curcumin can inhibit the gene expression of leptin-induced inflammatory cytokines, IL-6 and TNF-a. Also, curcumin inhibits the IL/1b/p38 signaling cascade, which shuts down the MLCK, impairs the TJ structure. Conversely, the interaction of curcumin's protective effects results in a functional intestinal barrier.
Glutamine:
Glutamine, formerly considered a non-essential amino acid, has been relabeled as one of the most important gut-health components. Indeed, glutamine's primary role is to fuel the gastrointestinal tract. Whenever an acute condition arises, the glutamine pool serves as a dietary source of energy. However, while glutamine becomes essential for energetic purposes, it neglects its main role as an enterocyte's fuel. In turn, this results in an increased intestinal permeability associated with a prolonged intrahospital stay and infections.
Conversely, glutamine supplementation is effective in treating intestinal permeability. Also, it is highly recommended to those critically ill patients in the treatment for burn injury and malnutrition.
Inflammation, overweight, and disease
The connection between cytokines released by adipocytes and its effect on inflammation promotes an environment in which disease can easily develop. Therefore, the incessant medical advice to reduce weight to improve health comes hand in hand with the prevention and reversal of such disease. However, reducing weight needs advice, monitoring, and assessment. This is why in El Paso Functional Medicine we provide these services, and with the help of LEVL measuring and monitoring is as simple as exhaling.
The immunomodulatory effects of nutritional compounds are tightly associated with their interaction with the gut's epithelium. Conversely, treating the gut will always be the first stage in promoting a better patient outcome. The famous quote "All illness starts in the gut" comes to mind when we dig into the etiology of each condition. Besides, nutrition and dietary intake are crucial when trying to determine the underlying issue of each disease.
"Food first" is the main instruction that I recommend to my patients. All of our illnesses result from our habits, and therefore should be treated with a healthy counterpart. Nevertheless, after reviewing this information, something simple comes to light. We can introduce fresh fruits and vegetables, have a balanced protein intake on our diet, and boost our tight junction integrity. The intake of these foods and their simplicity will promote healthy dietary habits, preventing diseases. -Ana Paola Rodríguez Arciniega, MS
References
Chaudhry, Kamaljit K, et al. "Glutamine supplementation attenuates ethanol-induced disruption of apical junctional complexes in colonic epithelium and ameliorates gut barrier dysfunction and fatty liver in mice." The Journal of nutritional biochemistry vol. 27 (2016): 16-26. doi:10.1016/j.jnutbio.2015.08.012
Lee, Bonggi et al. "Tight Junction in the Intestinal Epithelium: Its Association with Diseases and Regulation by Phytochemicals." Journal of immunology research vol. 2018 2645465. 16 Dec. 2018, doi:10.1155/2018/2645465
Additional Online Links & Resources (Available 24/7)


Online Appointments or Consultations:  https://bit.ly/Book-Online-Appointment
Online Physical Injury / Accident Intake Form: https://bit.ly/Fill-Out-Your-Online-History
Online Functional Medicine Assessment: https://bit.ly/functionmed
Disclaimer
The information herein is not intended to replace a one-on-one relationship with a qualified healthcare professional, licensed physician, and not medical advice. We encourage you to make your own health care decisions based on your research and partnership with a qualified health care professional. Our information scope is limited to chiropractic, musculoskeletal, physical medicines, wellness, sensitive health issues, functional medicine articles, topics, and discussions. We provide and present clinical collaboration with specialists from a wide array of disciplines. Each specialist is governed by their professional scope of practice and their jurisdiction of licensure. We use functional health & wellness protocols to treat and support care for the musculoskeletal system's injuries or disorders. Our videos, posts, topics, subjects, and insights cover clinical matters, issues, and topics that relate to and support, directly or indirectly, our clinical scope of practice.* Our office has made a reasonable attempt to provide supportive citations and has identified the relevant research study or studies supporting our posts. We provide copies of supporting research studies available to regulatory boards and the public upon request. We understand that we cover matters that require an additional explanation of how it may assist in a particular care plan or treatment protocol; therefore, to further discuss the subject matter above, please feel free to ask Dr. Alex Jimenez or contact us 915-850-0900.  Read More…
Dr. Alex Jimenez DC, MSACP, CCST, IFMCP*, CIFM*, CTG*
email: coach@elpasofunctionalmedicine.com
phone: 915-850-0900
Licensed in Texas & New Mexico
What's your reaction?