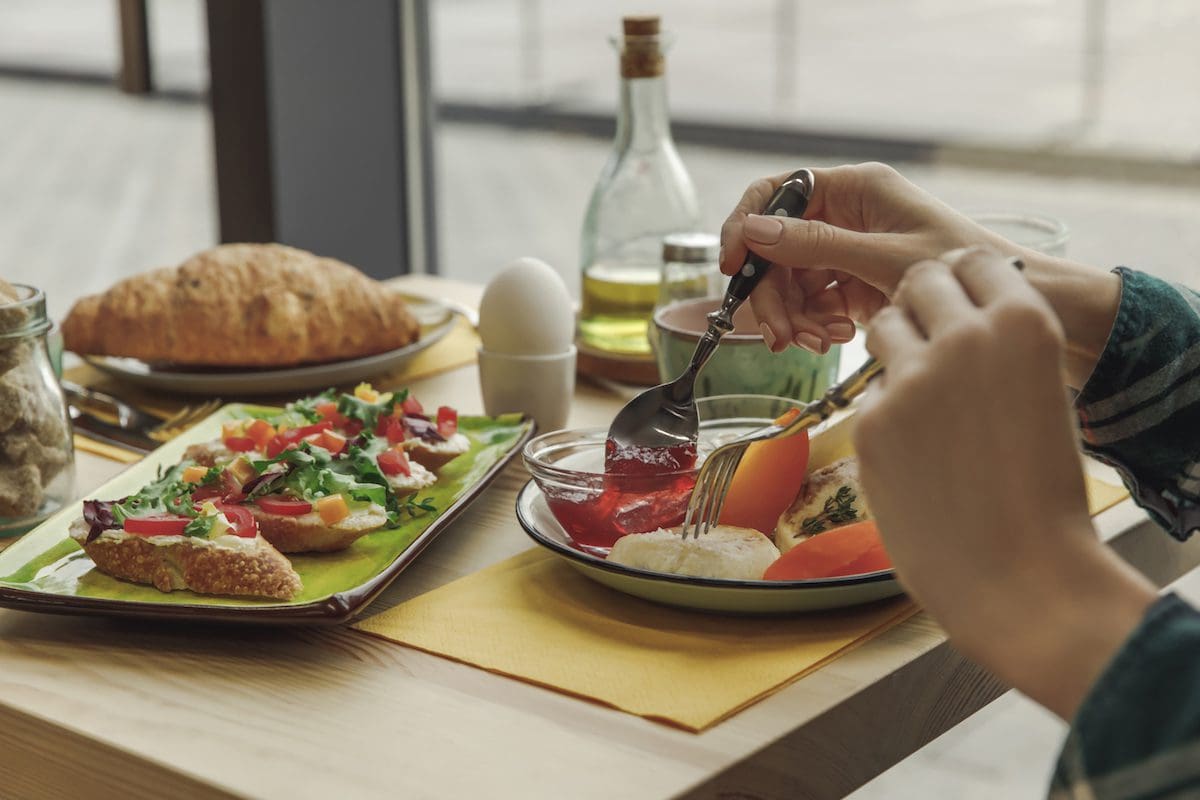 How Food-Induced PAMPs Influences Immune Responses in Cardiovascular Disease
The obesity pandemic has affected our population on a large scale. Indeed, this multifactorial condition is heavily influenced by numerous environmental elements, including genetics, familiar antecedents, sedentarism, highly industrialized food, and increased energetic intake. However, the link between gut permeability, an exacerbated immune response against the infiltrated pathogens, and cardiovascular disease are fairly new. Consequently, this raises a new perspective of how certain food-induced PAMPs can influence the immune response that ultimately results in barrier damage resulting in a high risk of developing cardiovascular disease.
Immune response
The immune system's role is to protect the body against pathogens, and it relies on pro-inflammatory signals that drive the commencement of the innate immune system activation. Meanwhile, pro-inflammatory cytokines can be triggered by an injury, frequent exposure to inflammatory food, toxins, free radicals, pathogens (PAMPs – pathogen-associated molecular patterns), or cellular debris the innate immune cells to respond adequately.
PAMPs and chronic inflammation
Pathogen-associated molecular patterns (PAMP) are conserved microbial molecules that stimulate Toll-like receptors (TLR), including TLR-2 and TLR-4. These components are considered triggers for inflammation, insulin resistance, impaired reverse cholesterol transport, and atherosclerosis.
The human gut contains a large number of bacteria. Therefore the high PAMP content comes inherently. Nevertheless, the Proteobacteria phyla are the major PAMP producer compared to the other common bacterial groups that colonize human intestine epithelium (Bacteroidetes, Actinobacteria, and Firmicutes). It was formerly thought that food-induced PAMPs were not a significant trigger of inflammation. Still, it was recently stated that there are specific foods that contribute to TLR activation. Indeed, this theory was born when the PAMP content of human fecal microbiota was compared to intestinal PAMP production.
Besides this, there is a clear link between chronic inflammation and the development of the cardiovascular disease. In fact, markers like c-reactive protein, elevated LDL, and low HDL are linked to the consumption of processed meats and westernized dietary patterns. Consequently, these same foods are highly associated with elevated bacterial TLR-stimulants concentration. Therefore, enabling a chronic inflammatory state and an uncontrolled immune response.
Foods with high PAMP content
A study performed by Herieka et al. concluded that common foods consumed in our western civilization have higher PAMP content.
| | |
| --- | --- |
| Low Bacterial PAMPs | High Bacterial PAMPs |
| Intact fresh meats | Products containing minced meat |
| Fresh vegetables | Products containing ready-chopped vegetables |
| Fresh fruits | Ready prepared meals stored at 4C |
| Fish | Chocolate |
| | Cheese |
Furthermore, in their study, they intervened small groups to observe and measure inflammatory markers induced in the presence of certain food, depending on their low or high PAMP content.
This study was performed in two different groups, one chronic sequential dietary intervention with three sampling points, and the second one was an acute, single-blinded crossover study.
Chronic study: for 7 days, the volunteers were asked to avoid any high PAMP content food. Afterward, a set of lunch and evening meals with foods considered high in PAMP was provided to the volunteers for a 4- day time period.
Acute study: 13 volunteers gave blood after an overnight fast. Then, the volunteers were separated into two groups, the control group (low-PAMP breakfast) and the high- PAMP (onion-based breakfast).
This study found that a low-PAMP diet followed by 4 days could result in increased leukocyte, granulocyte, and lymphocyte counts. Nevertheless, these markers are overly sensitive and cannot be considered significant indicators of low-grade inflammation. However, they are independent risk factors for T2DM and atherosclerosis.
Besides this, LDL-C was a marker that was positively affected by the intake of a low-PAMP diet. However, the reintroduction of foods with high- PAMP content increased LDL-C levels, rapidly reversing the low- PAMP diet improvements.
On the other hand, pro-inflammatory cytokines such as IL-6, TNF-a, and IL-1B did not significantly decrease or change with the dietary modification. Also, the CRP levels were not affected by the intake of a low-PAMP diet nor high-PAMP diet.
These authors made a critical remark; they state that more studies in this regard need to be done to determine the impact of food-PAMPs on the inflammatory state.  Also, the LDL-C lowering effect of a 4-day low- PAMP diet is a remarkable finding, and they link this to an anti-inflammatory effect.
Ketone bodies measurement:
The best way to make a change in your diet is through an in-depth evaluation of your nutritional status as well as constant metabolic monitoring. Nowadays this is possible with the help of a simple breath test that would allow us to analyze your ketone production. This is only possible with the Levl device, if you are interested, read more.
This study shows that we have to put some work into our diets if we want to lower our risk of developing heart disease. I commonly see new pre-prepared food products heavily marketed in our food stores, and I think, "Well, at least they include veggies on them."  Unfortunately, inflammation has different faces, and we need to think beyond what is healthy into what is anti-inflammatory and put the time into our meal preparation. – Ana Paola Rodríguez Arciniega, MS
References
Herieka, M et al. "Reduced dietary intake of pro-inflammatory Toll-like receptor stimulants favorably modifies markers of cardiometabolic risk in healthy men." Nutrition, metabolism, and cardiovascular diseases: NMCD vol. 26,3 (2016): 194-200. doi:10.1016/j.numecd.2015.12.001
Additional Online Links & Resources (Available 24/7)


Online Appointments or Consultations:  https://bit.ly/Book-Online-Appointment
Online Physical Injury / Accident Intake Form: https://bit.ly/Fill-Out-Your-Online-History
Online Functional Medicine Assessment: https://bit.ly/functionmed
Disclaimer
The information herein is not intended to replace a one-on-one relationship with a qualified healthcare professional, licensed physician, and not medical advice. We encourage you to make your own health care decisions based on your research and partnership with a qualified health care professional. Our information scope is limited to chiropractic, musculoskeletal, physical medicines, wellness, sensitive health issues, functional medicine articles, topics, and discussions. We provide and present clinical collaboration with specialists from a wide array of disciplines. Each specialist is governed by their professional scope of practice and their jurisdiction of licensure. We use functional health & wellness protocols to treat and support care for the musculoskeletal system's injuries or disorders. Our videos, posts, topics, subjects, and insights cover clinical matters, issues, and topics that relate to and support, directly or indirectly, our clinical scope of practice.* Our office has made a reasonable attempt to provide supportive citations and has identified the relevant research study or studies supporting our posts. We provide copies of supporting research studies available to regulatory boards and the public upon request. We understand that we cover matters that require an additional explanation of how it may assist in a particular care plan or treatment protocol; therefore, to further discuss the subject matter above, please feel free to ask Dr. Alex Jimenez or contact us 915-850-0900.  Read More…
Dr. Alex Jimenez DC, MSACP, CCST, IFMCP*, CIFM*, CTG*
email: coach@elpasofunctionalmedicine.com
phone: 915-850-0900
Licensed in Texas & New Mexico
What's your reaction?